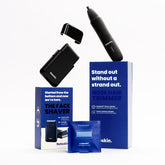 Nateskin Up-There Bundle
$113.00 SGD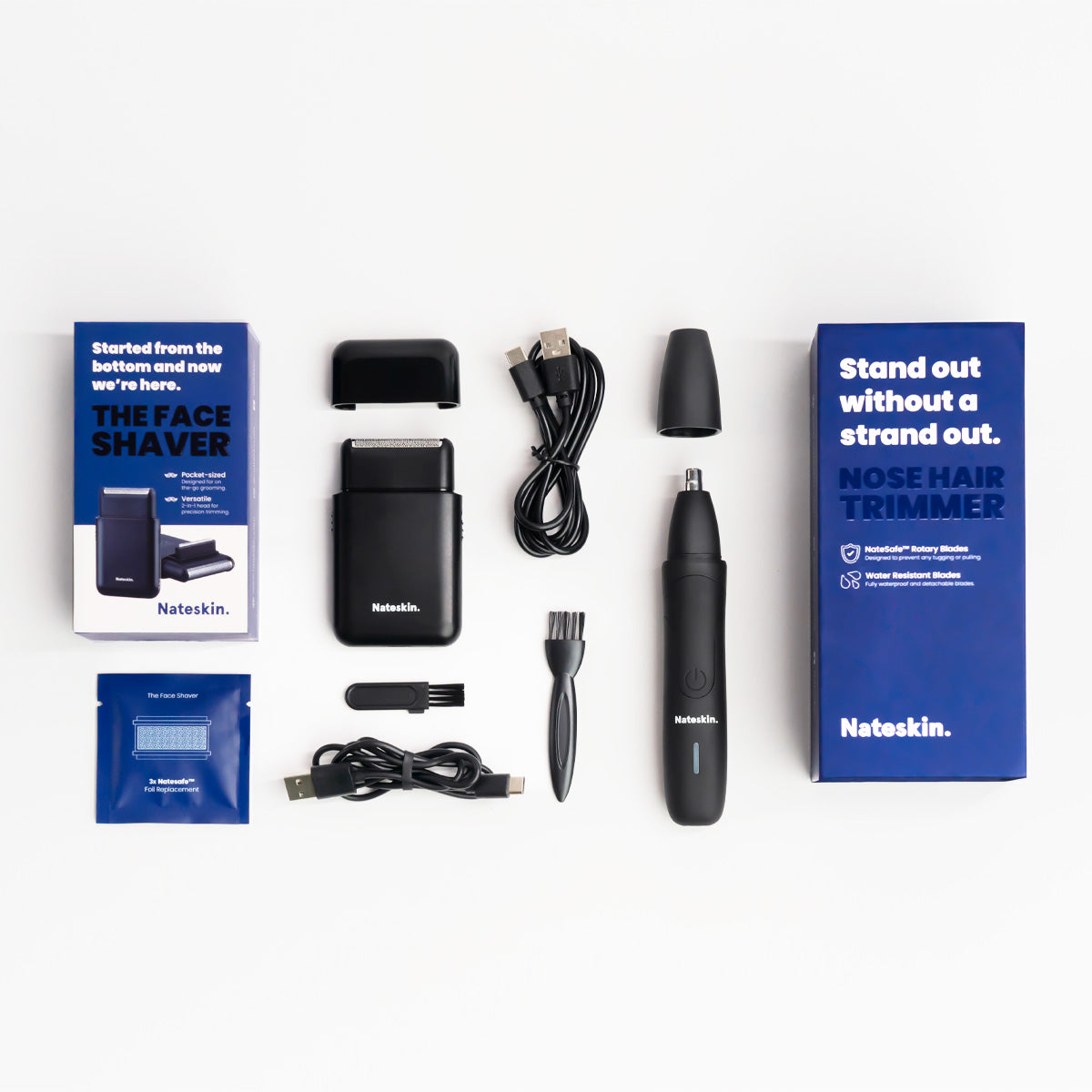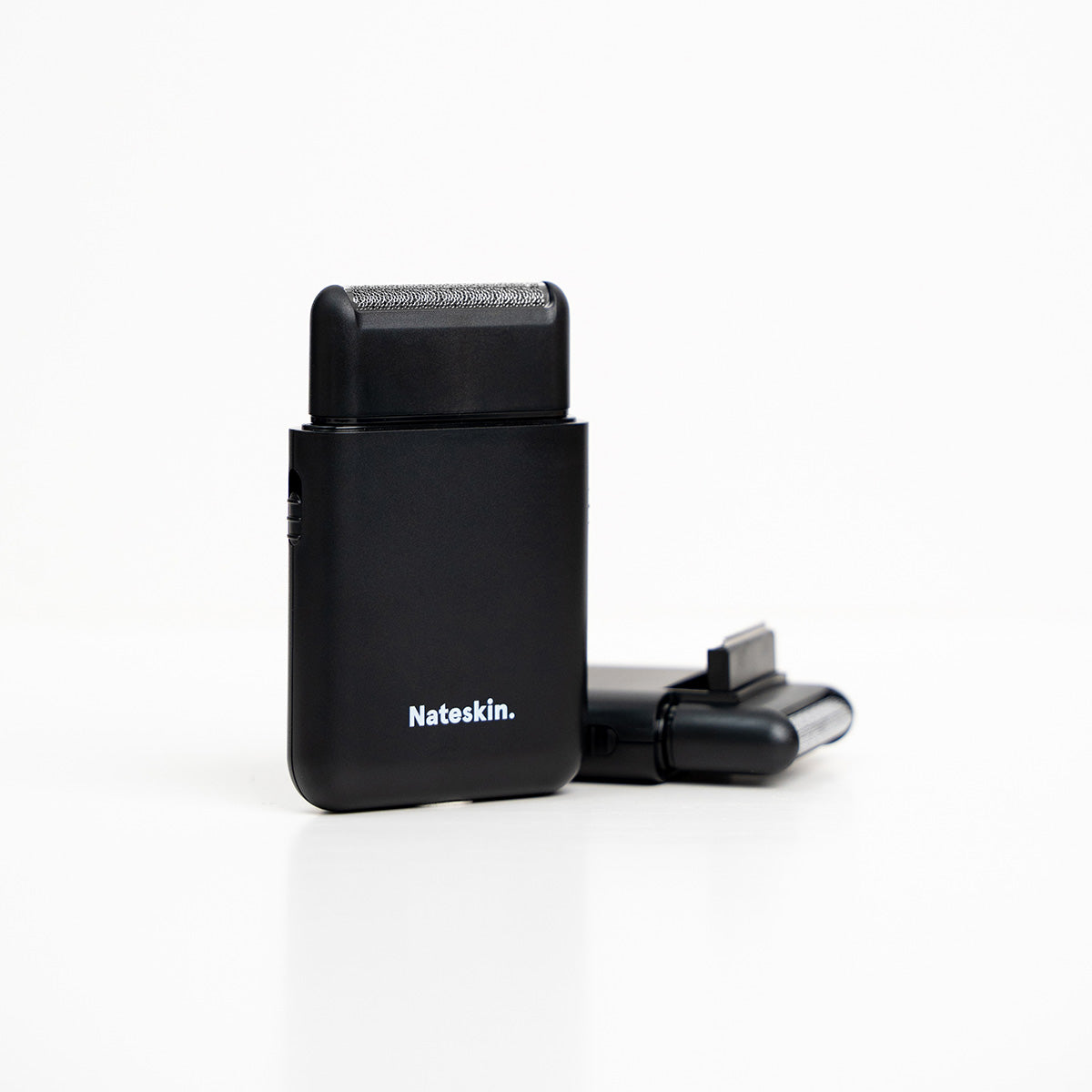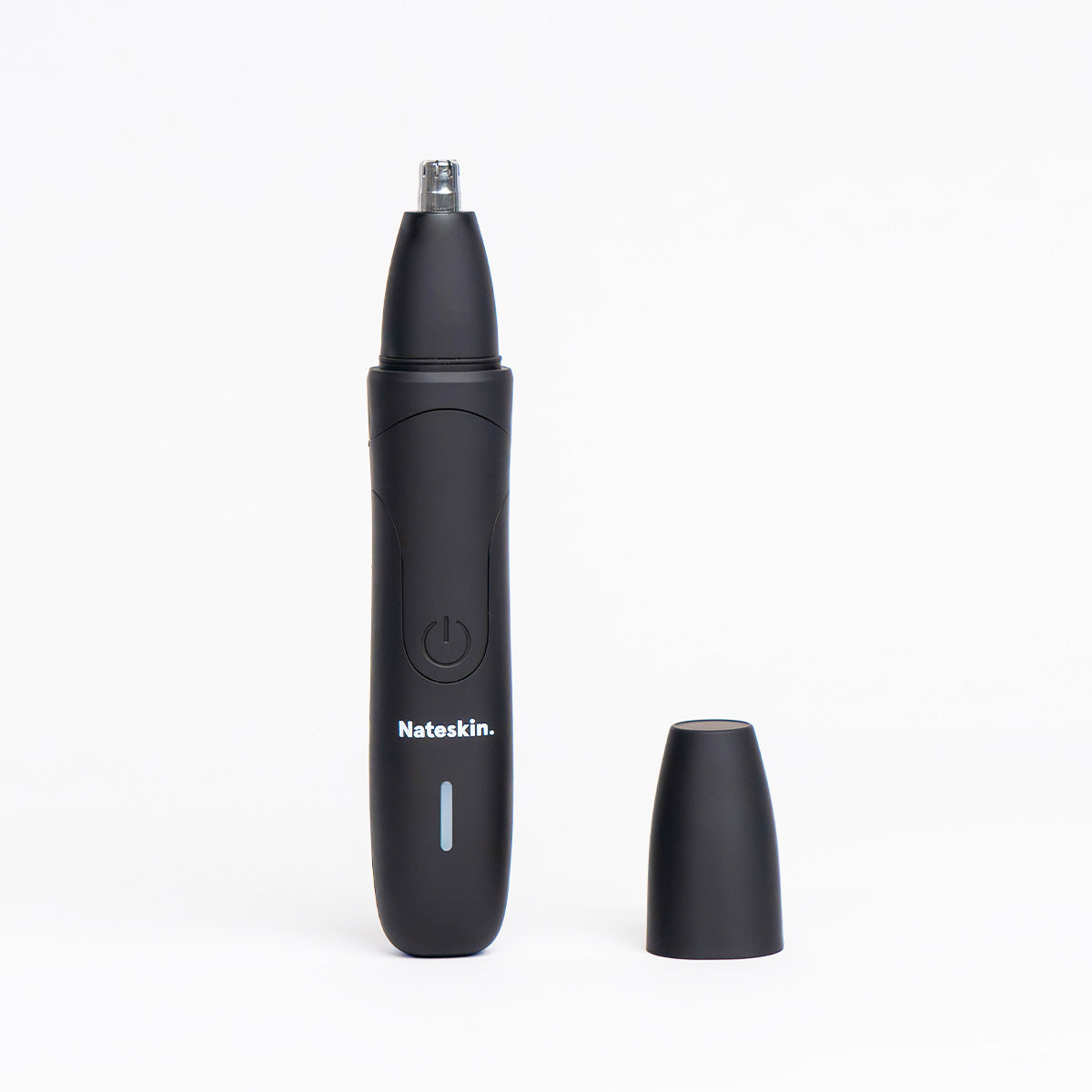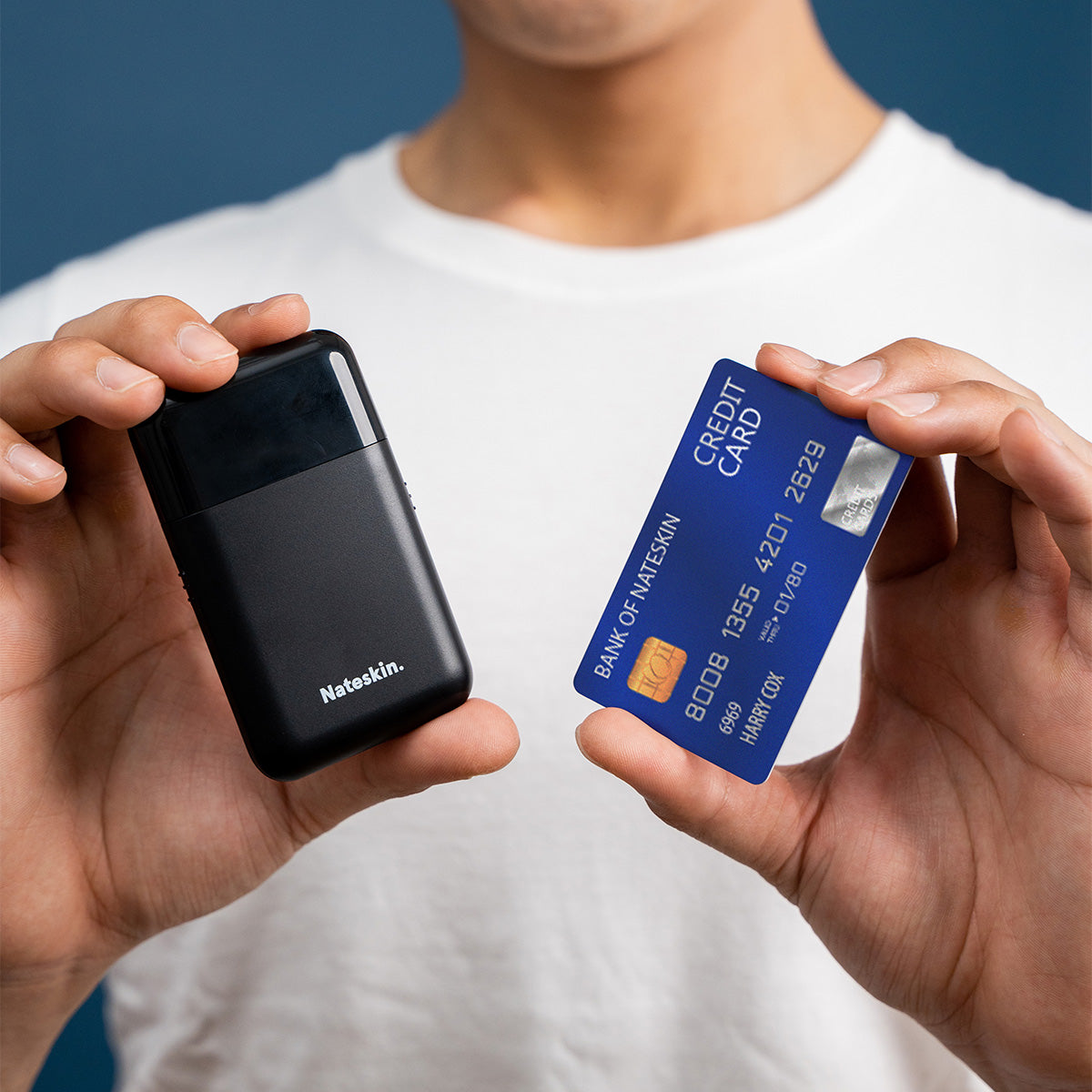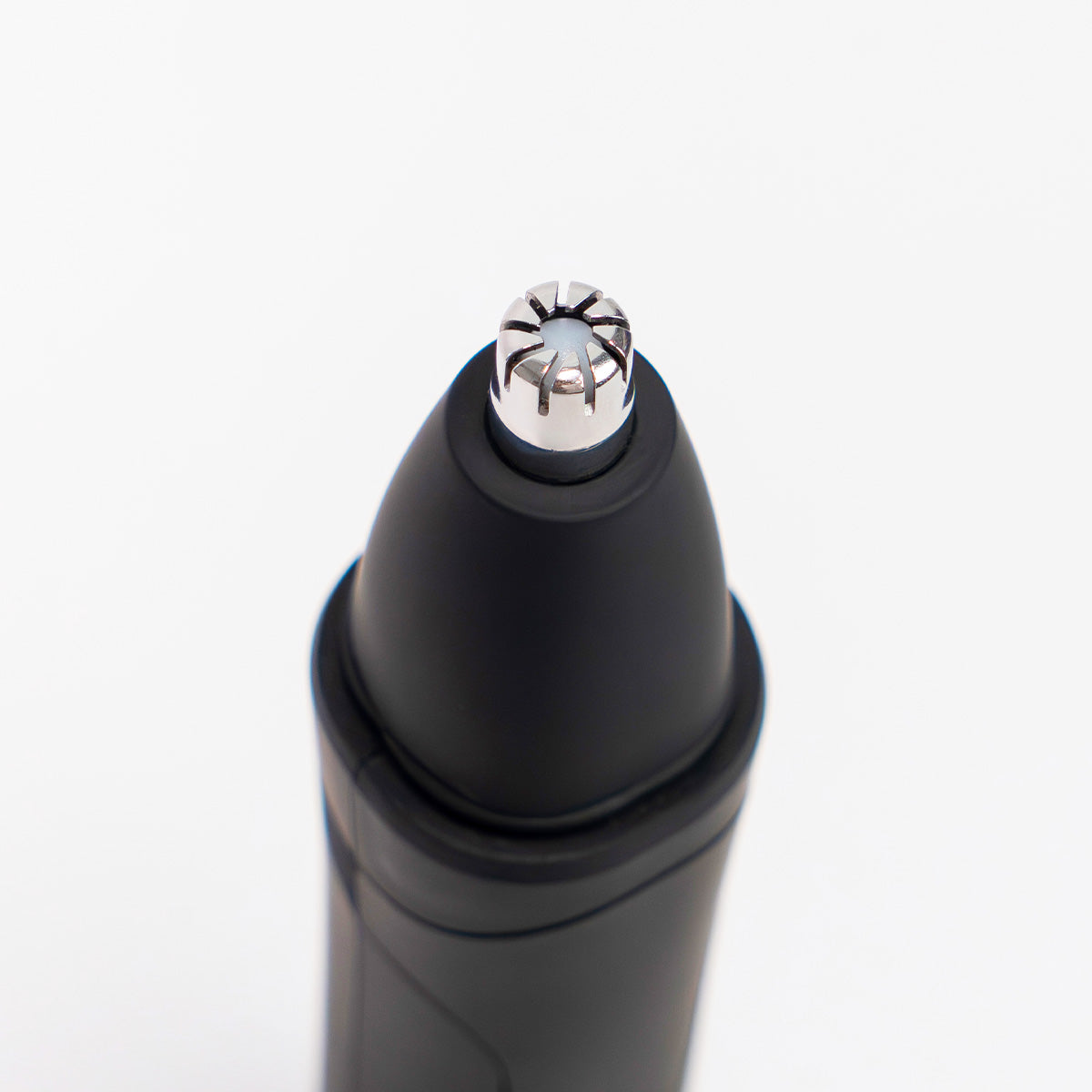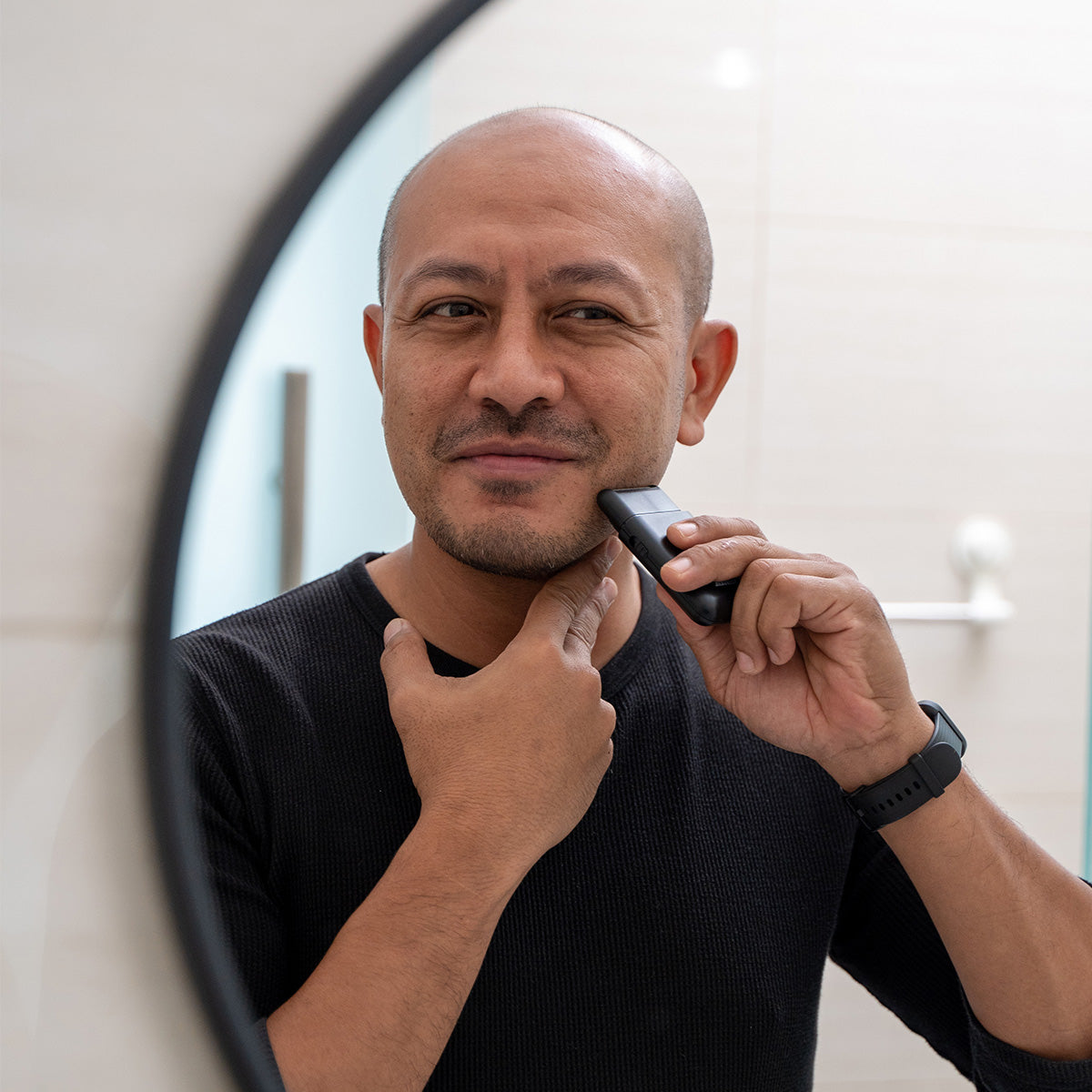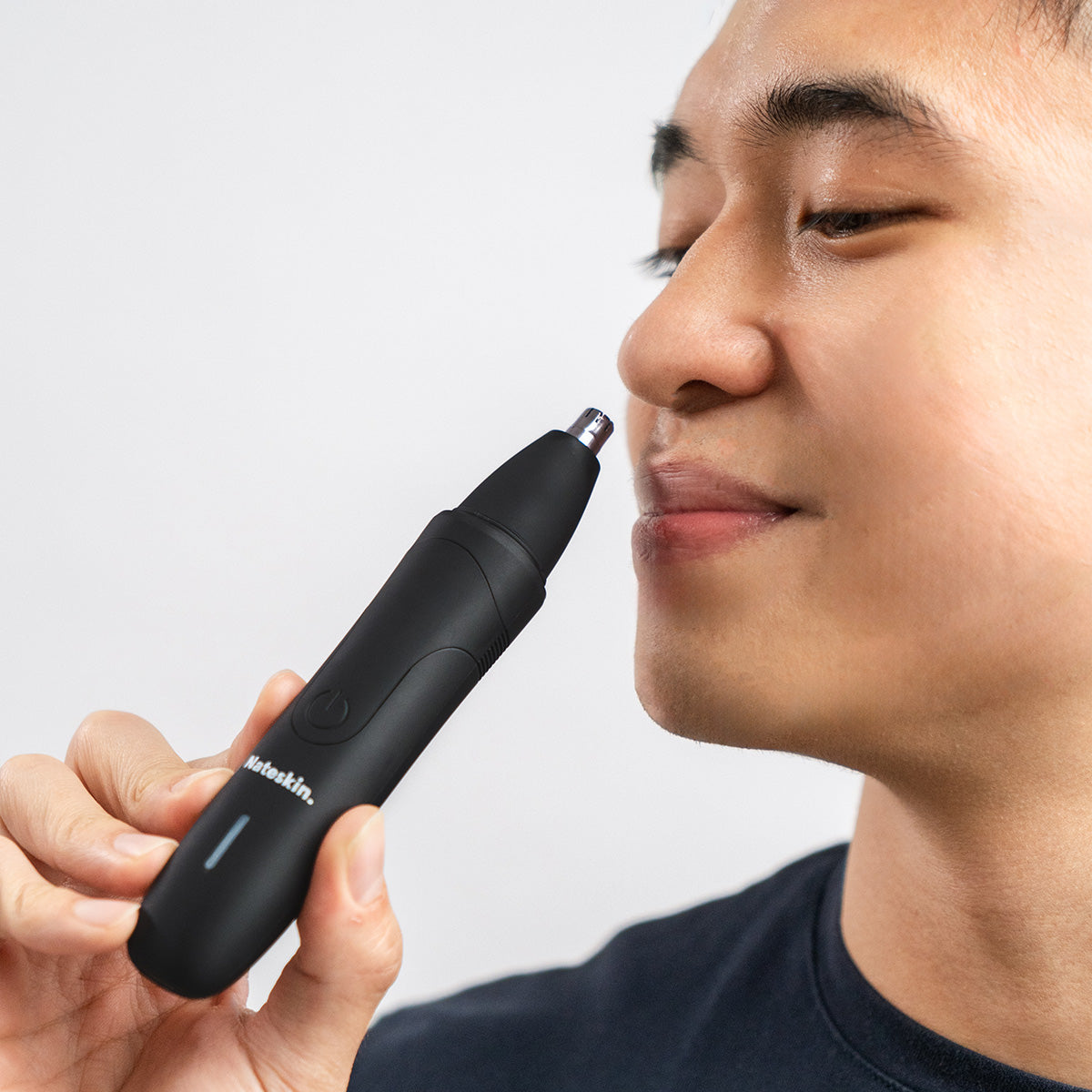 Nateskin Up-There Bundle
Say hello to the Nateskin Up-There Bundle, the complete solution for standout facial grooming. Experience the premium care everyone should enjoy.
This exclusive bundle features:
1x Nateskin Face Shaver
1x Nateskin Nose Hair Trimmer
3x Face Shaver Replacement Foils (for the Face Shaver)
If purchased individually, these items total $182. But grab the Nateskin Up-There Bundle today for just $113. Step up your grooming game without breaking the bank!
Free shipping for orders over $79
STARTED FROM THE BOTTOM
NOW WE'RE HERE
With our state-of-the-art shaver, you'll be rocking the smoothest, most irresistible look you've ever dreamed of.
WE'RE NOT JUST CUTTING-EDGE; WE'RE CUTTING NOSE HAIRS.
Nose-hair? NOWHERE!
The Nateskin Nose Hair Trimmer, where grooming meets a nose-thrilling adventure! One stray strand can ruin your day, but fear not, we've got it under control.
Frequently Asked Questions
General
This curated bundle includes:
1x Nateskin Facce Shaver
1x Nateskin Nose Hair Trimmer
3x Replacement Foils for the Face Shaver
Nateskin offers standard and express shipping options, both locally and internationally. Shipping costs and delivery times vary depending on the destination and selected shipping method.
Patience is a virtue, but we always try to be as quick as possible to avoid testing yours.
• West Malaysia: 3-5 days
• East Malaysia: 5-7 days
• Rest of World: 7-10 days
You have 30 days from receiving your product to fall in love, if you are not 100% satisfied with your new Nateskin Product, return them for a full refund. No questions asked.

Read our full refund policy here.
The Face Shaver
The Nateskin Face Shaver is a compact, convenient, and high-performance shaving tool. It's as small as a credit card, making it perfect for on-the-go grooming.
The Nateskin Face Shaver uses a neat foil shaver for a very close shave, while the trimmer on the back can be used to cut longer hairs. Together, they provide a comprehensive shaving solution that leaves your skin feeling super smooth.
The Nateskin Face Shaver is not waterproof. Always ensure the Face Shaver is dry before use, and avoid using it in wet environments, such as in the shower, to maintain its longevity and performance.
The battery on the Nateskin Face Shaver lasts for 45 minutes on a full charge. Considering that each shave session typically takes a minute or two, a full charge can last you for a substantial number of shaves, making the device incredibly efficient and convenient for everyday use.
Nateskin Nose Hair Trimmer
The Nateskin Nose Hair Trimmer is a specially designed tool for safely and efficiently trimming nose hairs. It features a NateSafe Blade with a stainless steel cone tip that ensures easy cutting without tugging or pulling on the hair.
The Nateskin Nose Hair Trimmer is not waterproof. To clean the device, you should detach the blades and wash only the water-resistant blades. The body of the trimmer should be kept away from water at all times.
Charging the Nateskin Nose Hair Trimmer takes approximately 2 hours. On a full charge, it has a running time of 5 hours.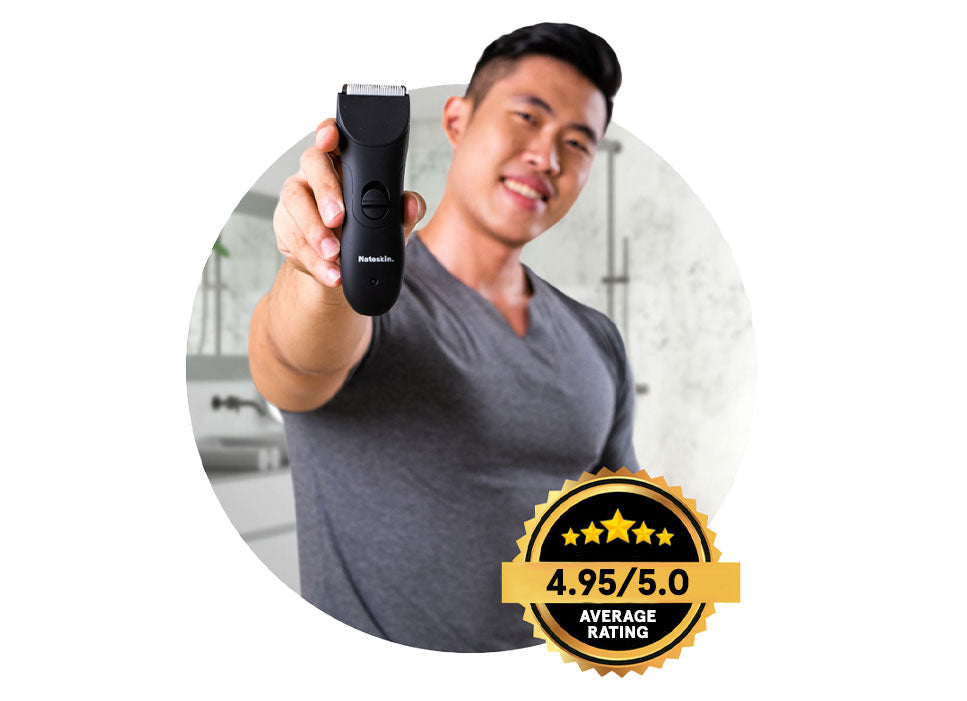 Shine with the Stars
Hundreds of 5-Star Reviews
We believe in quality, and so do our customers. Hundreds of 5-star reviews across all Nateskin products show we're doing something right. Try us out and see what the fuss is about.