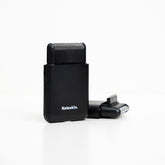 The Face Shaver
$59.00 SGD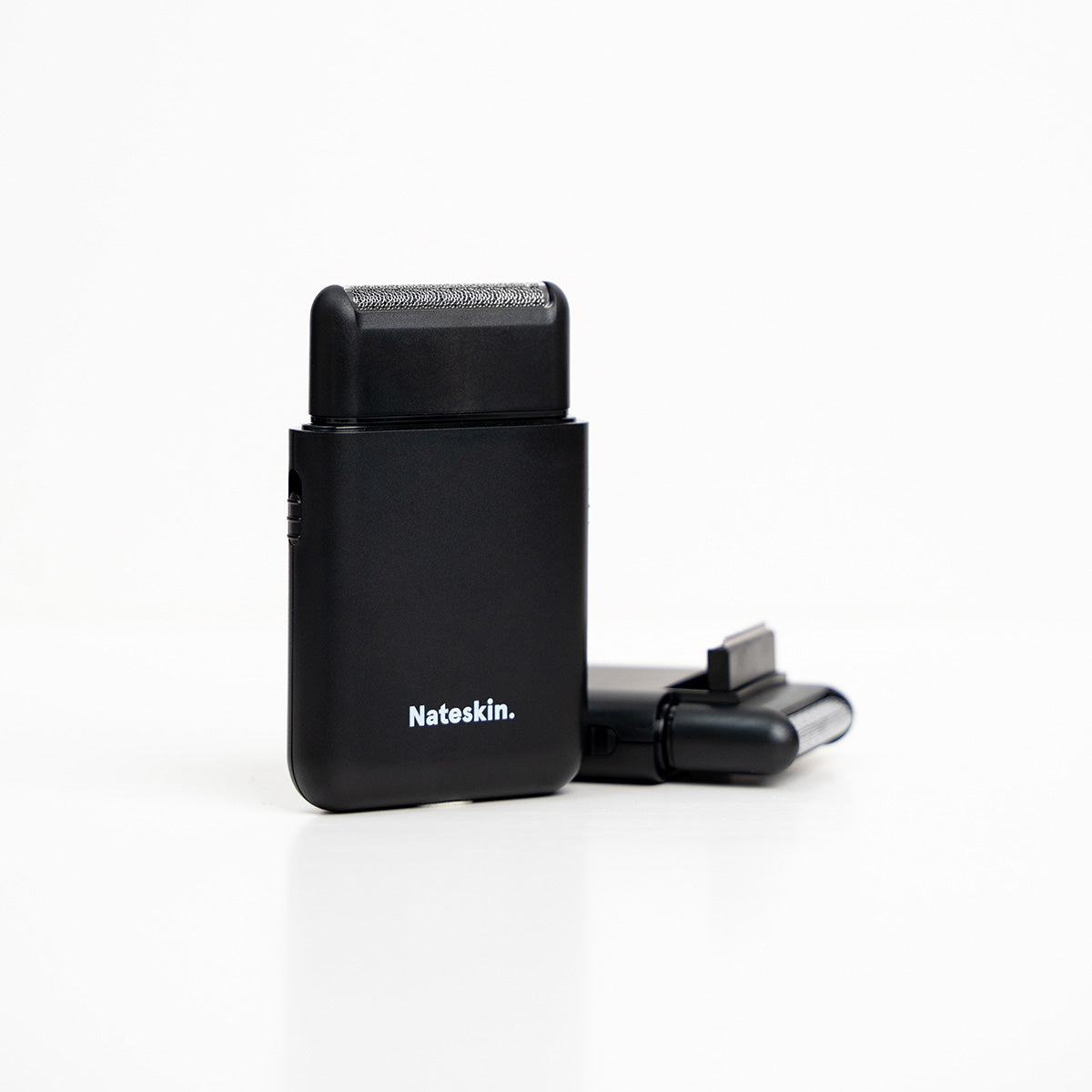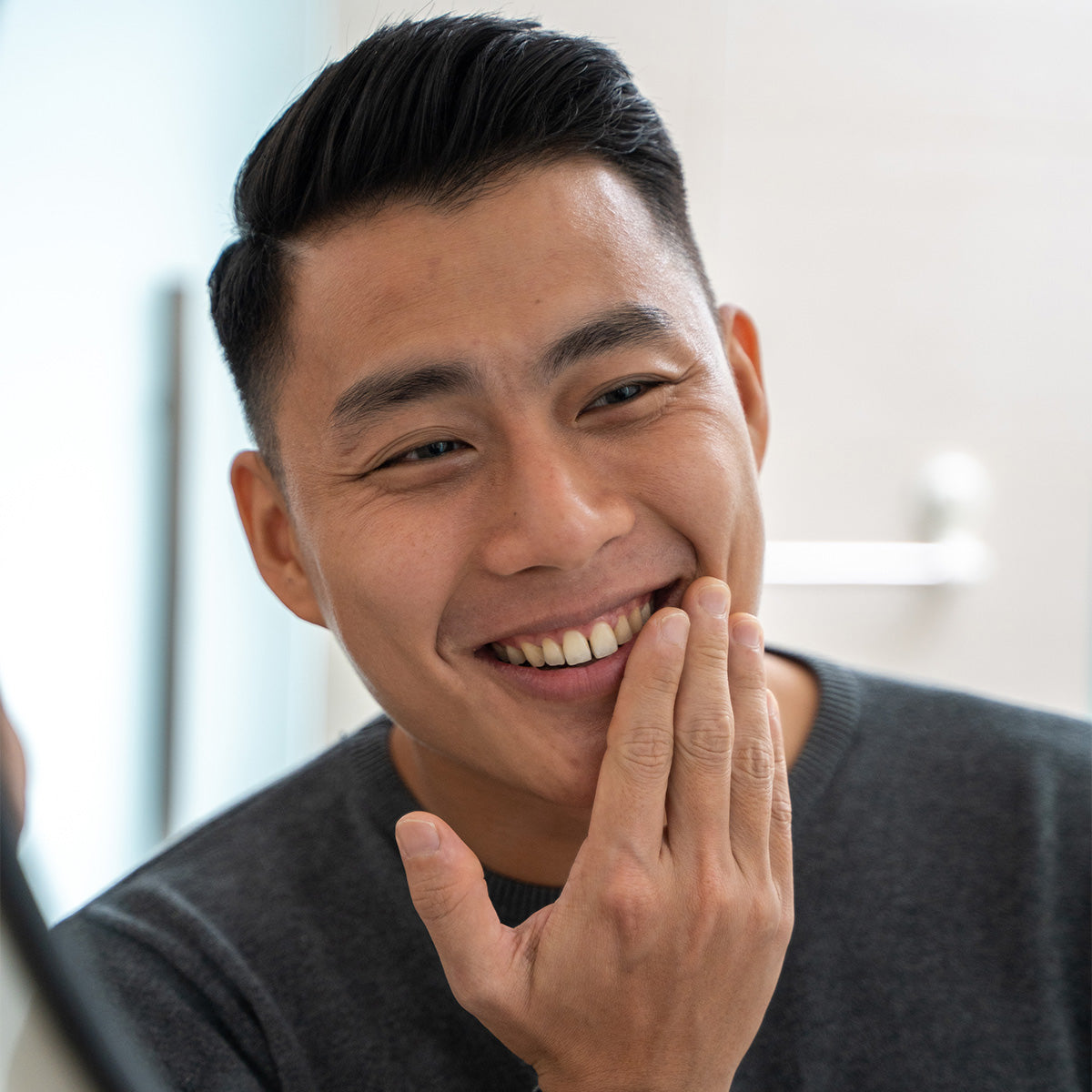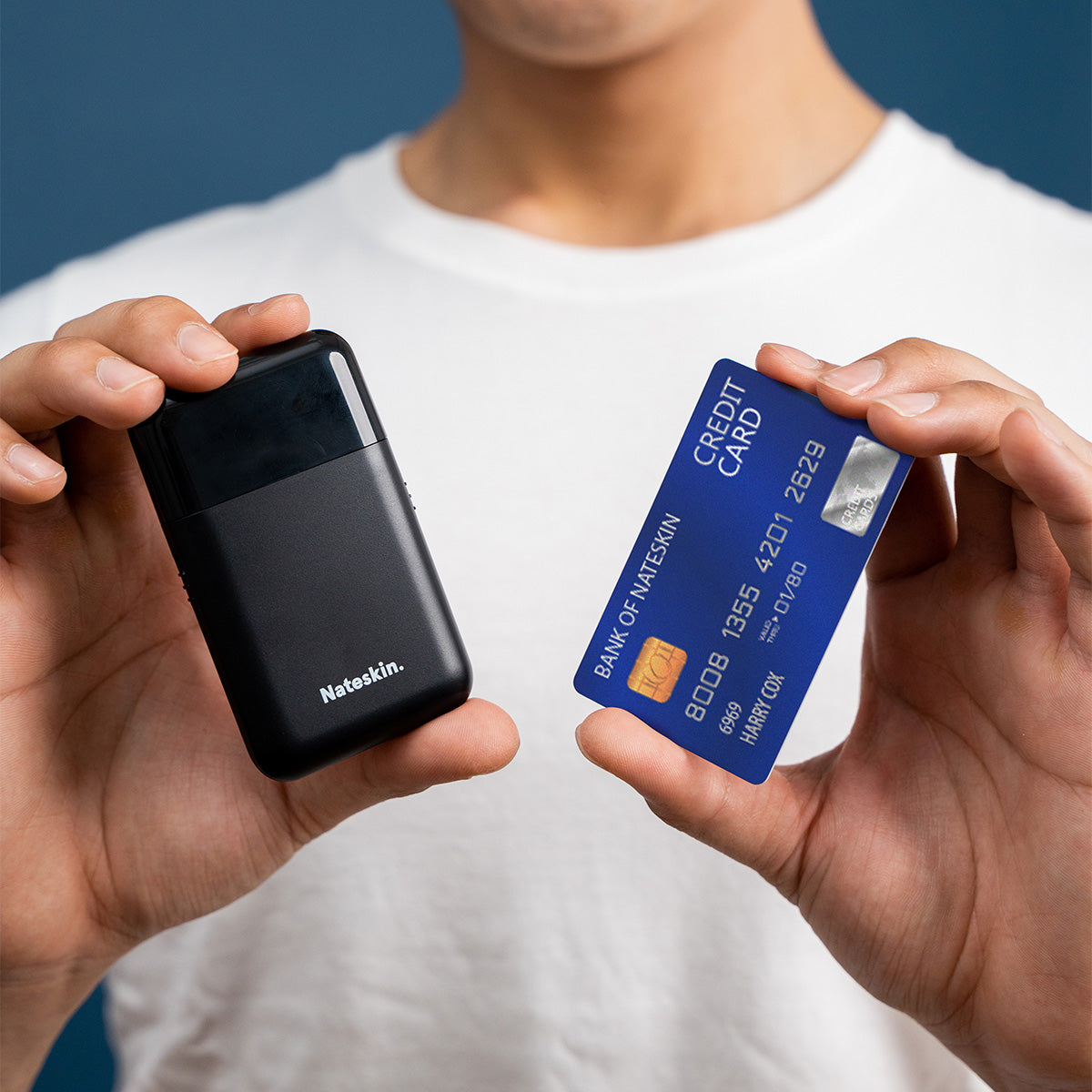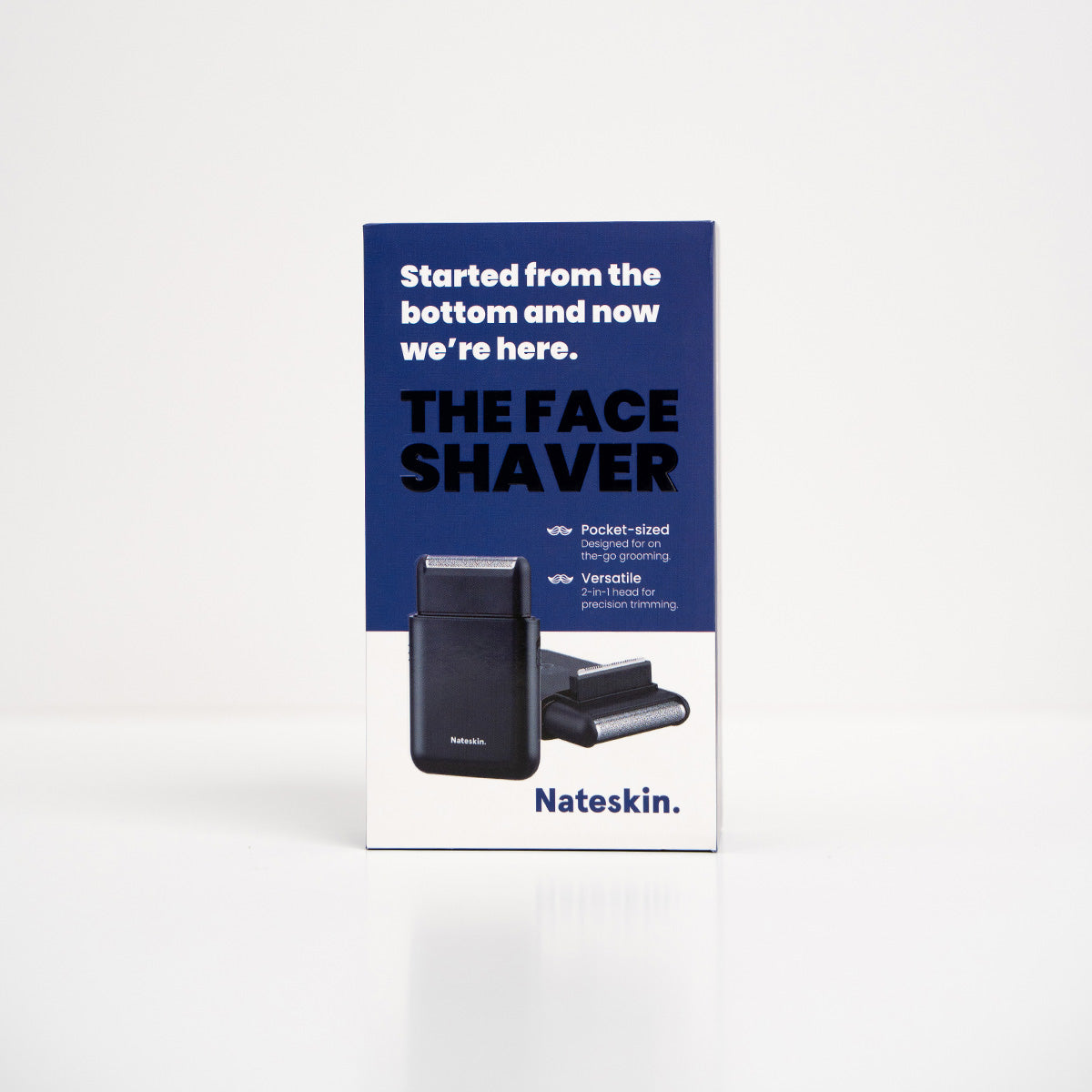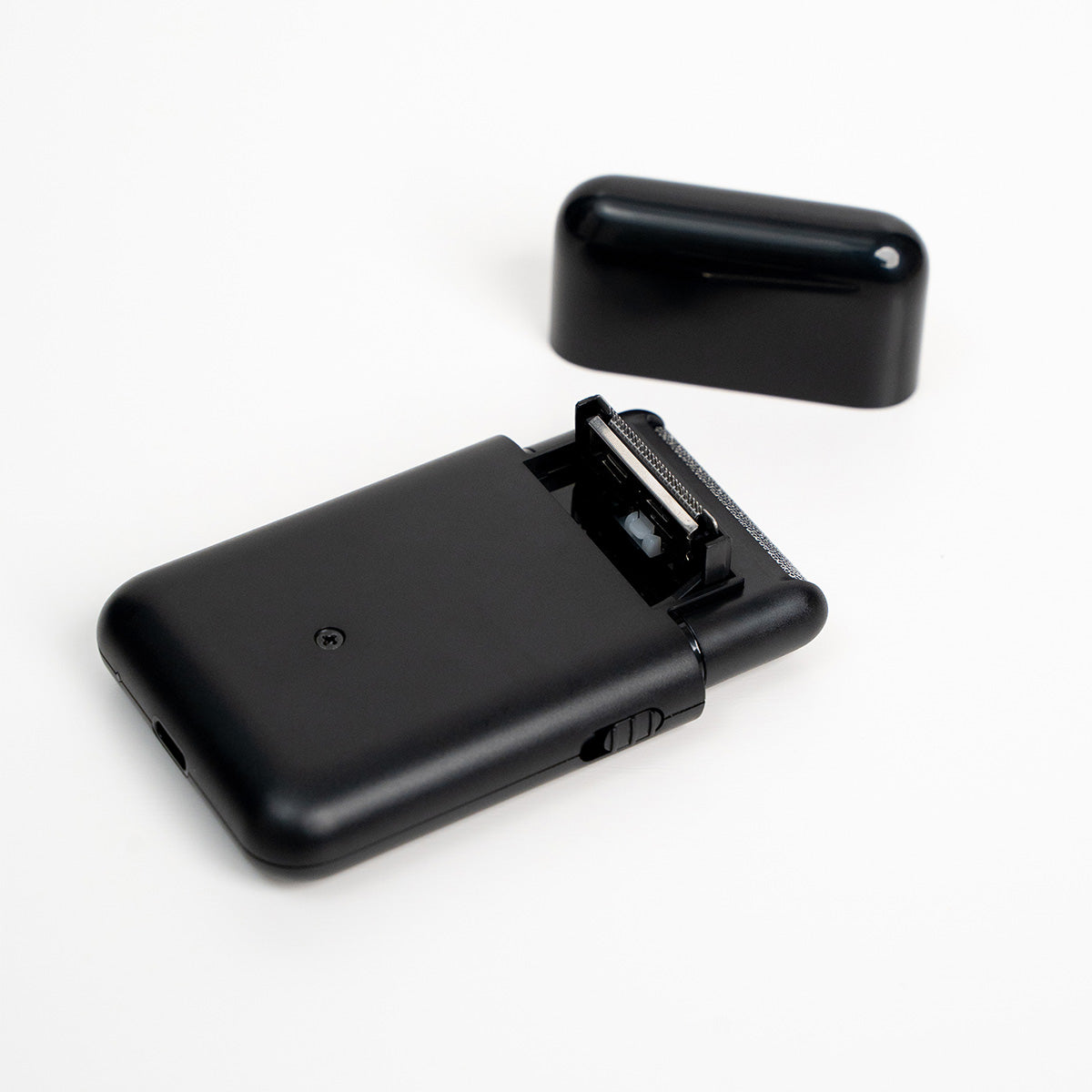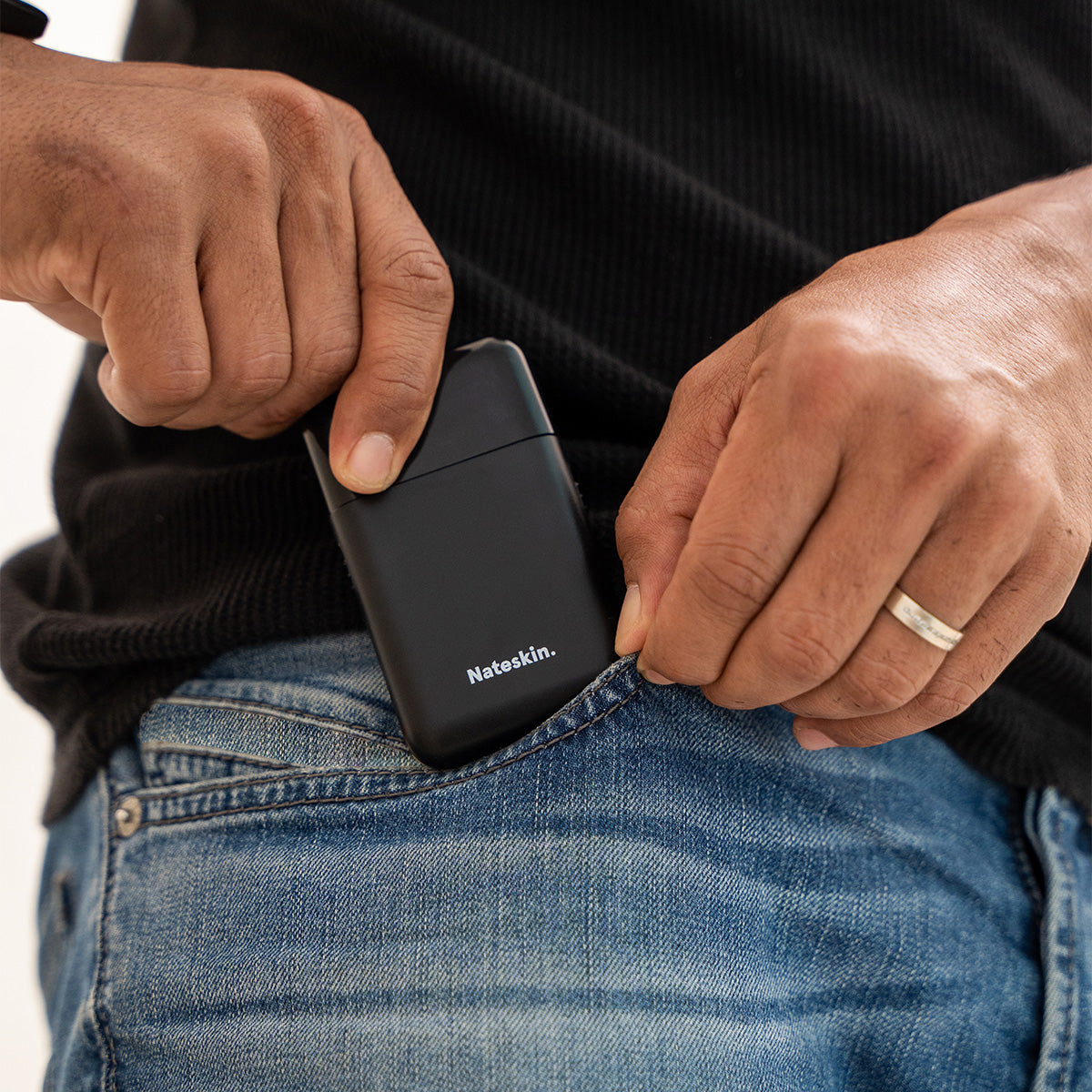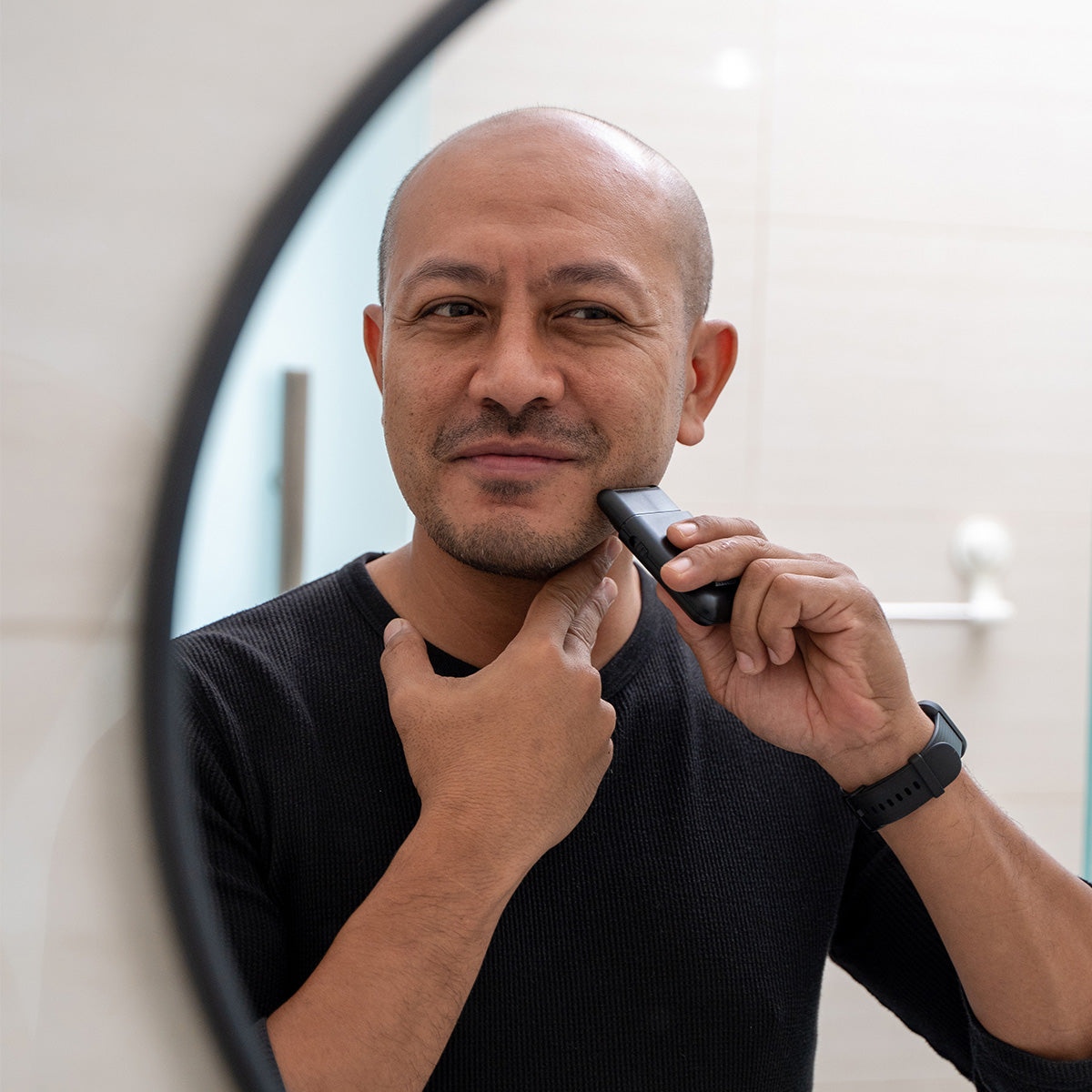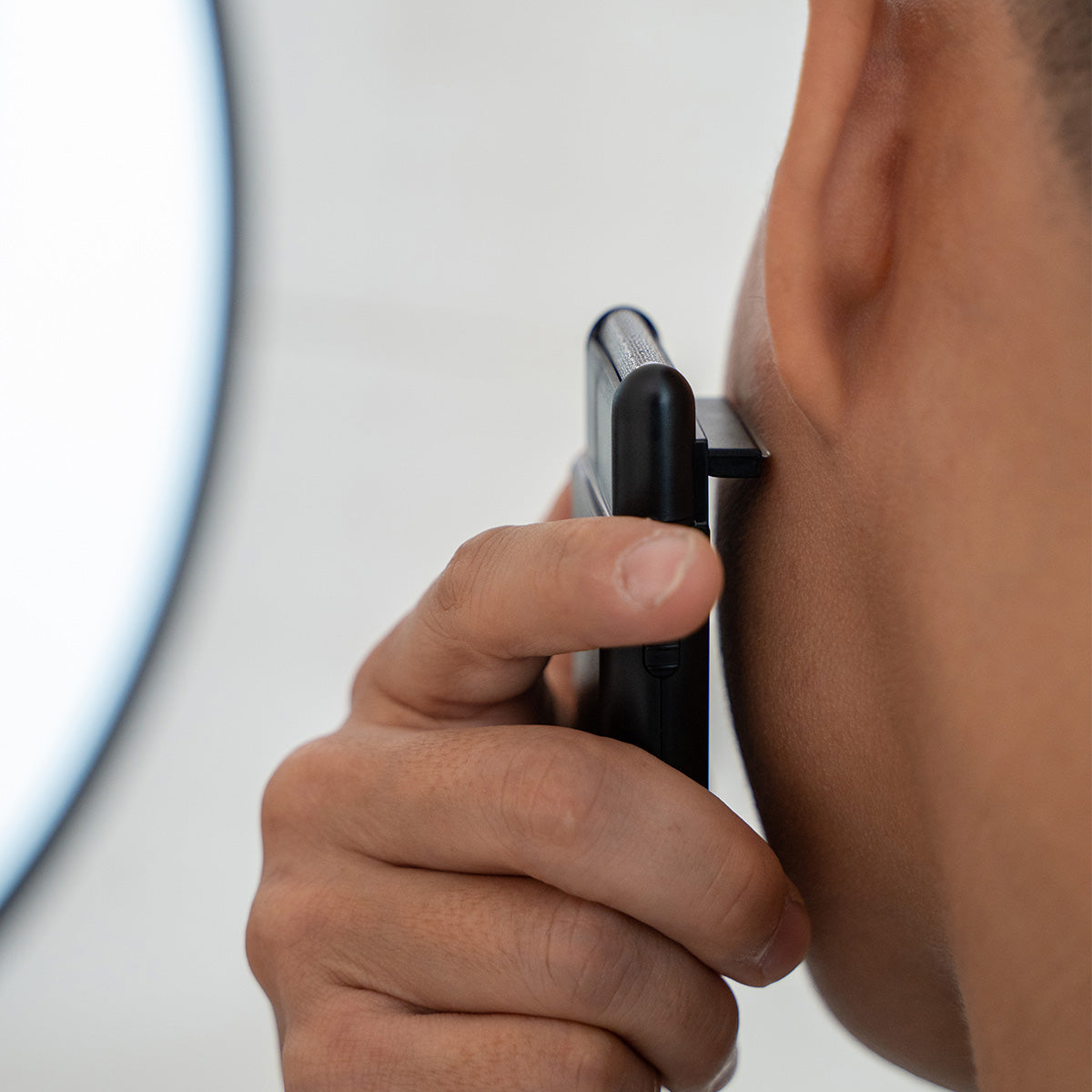 The Face Shaver
Meet the Nateskin Face Shaver – the coolest new tool to keep your face looking great!

This nifty shaver has all the cool things to make your shave easy and smooth, such as:
Compact and Convenient: It's as small as a credit card, perfect to fit in your pocket. You can take it anywhere and use it anytime!
Two-in-One Shaver: It has a neat foil shaver for a very close shave, and a cool trimmer on the back to cut longer hairs. This means it can get rid of all your face hair easily.
Super Smooth Skin: This shaver is so good, it leaves your skin feeling super smooth. No more rough or scratchy stubble!
Fast and Easy: Our shaver is super easy to use and fast, so you won't be late for work or a date.
Charges with USB-C: No need for batteries, you can recharge it with a USB-C cable.
Free shipping for orders over $79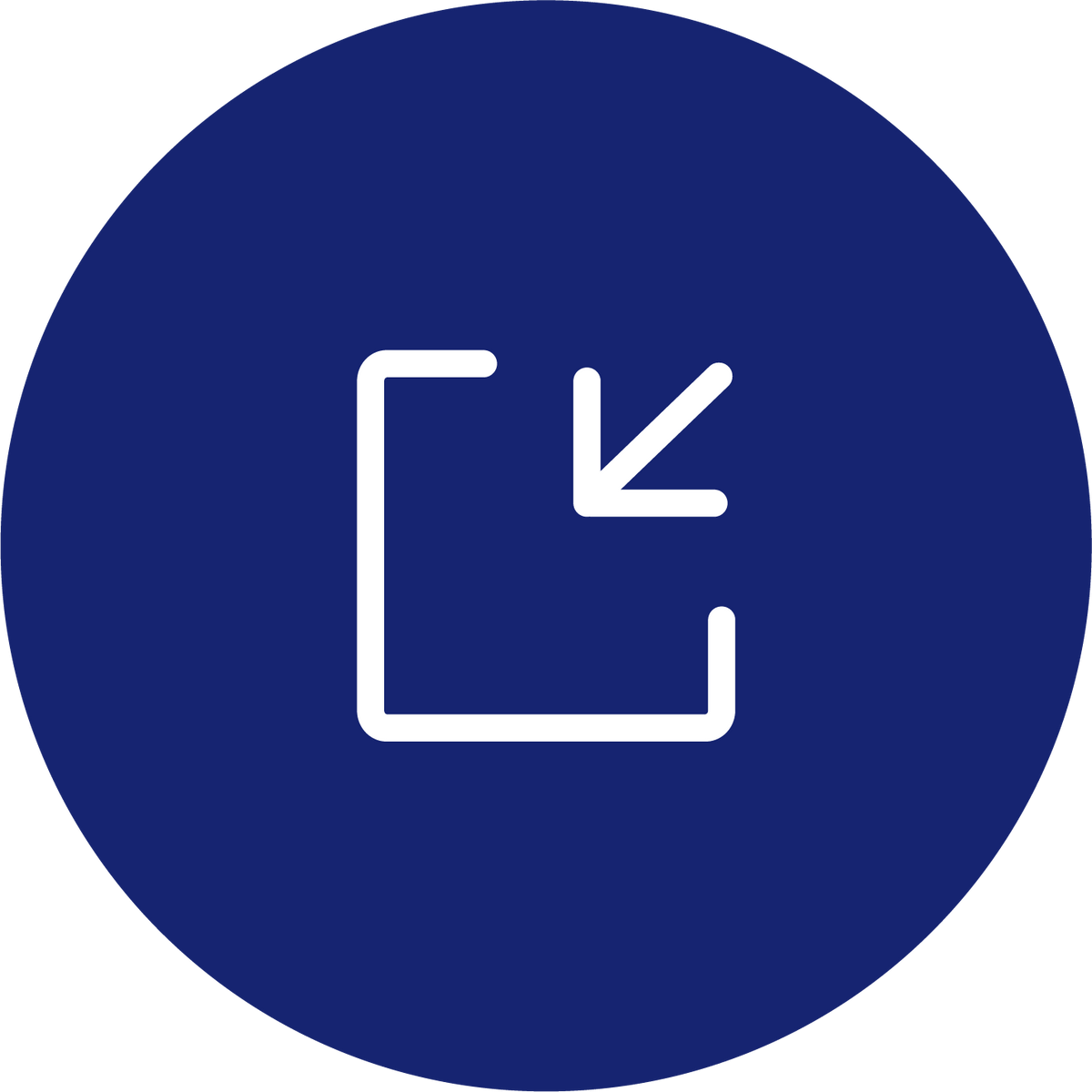 Compact Design
Its credit-card size makes it ultra-portable and perfect for on-the-go grooming.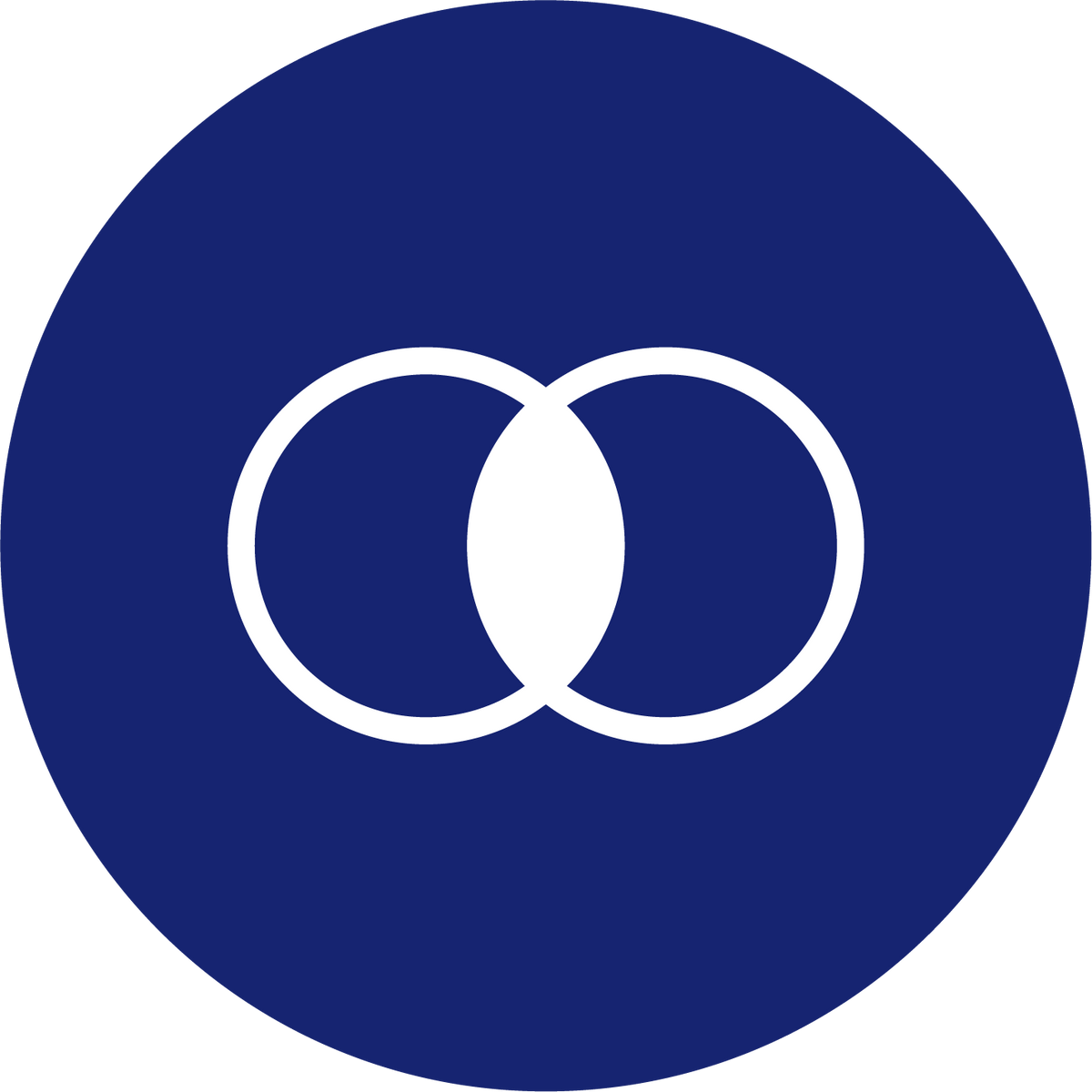 Two-in-One Functionality
It provides an all-in-one shaving solution.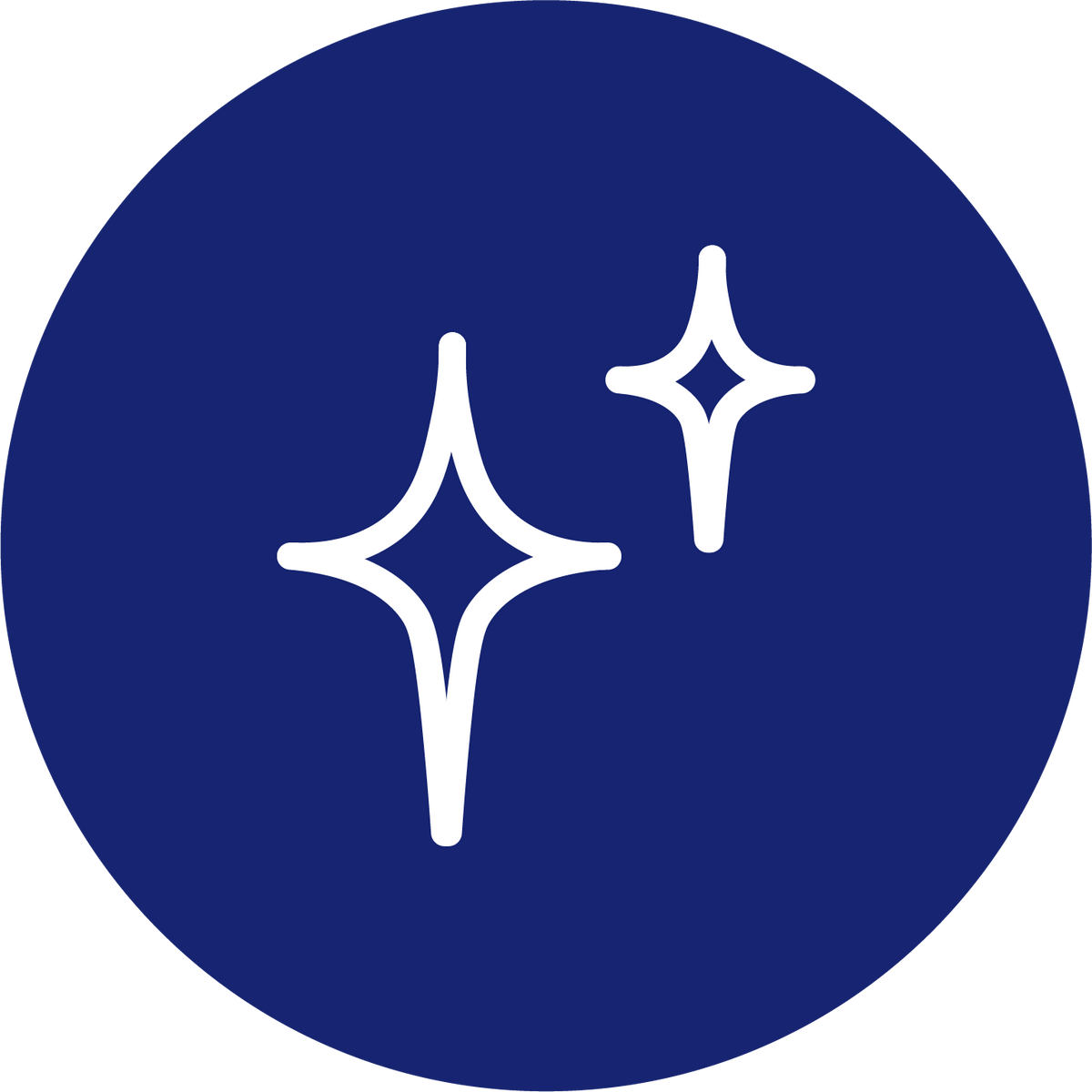 Smooth Skin Finish
It's specifically designed to leave your skin free from stubble.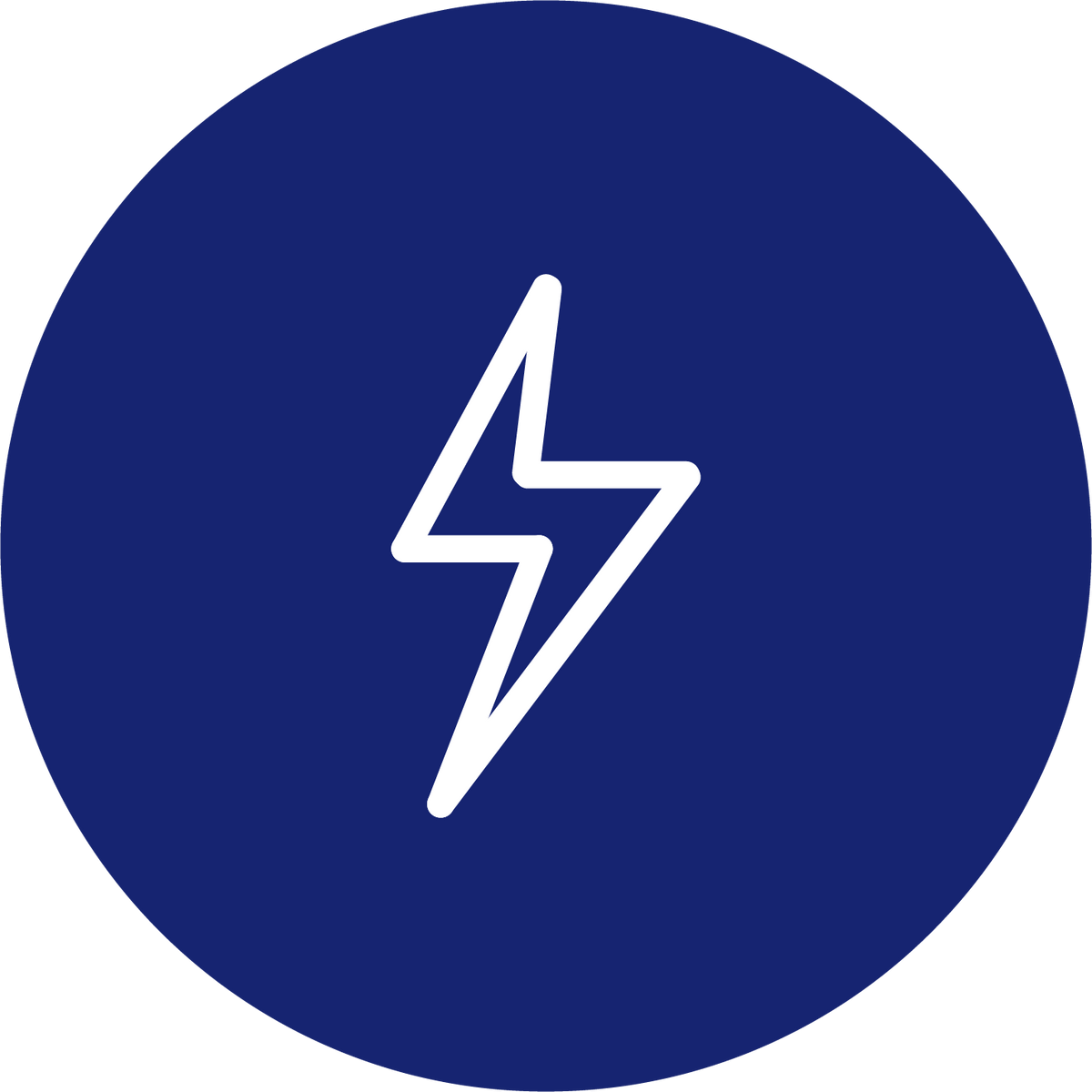 USB-C Rechargeable
No need for batteries, just plug it in with a USB-C cable for a quick power boost.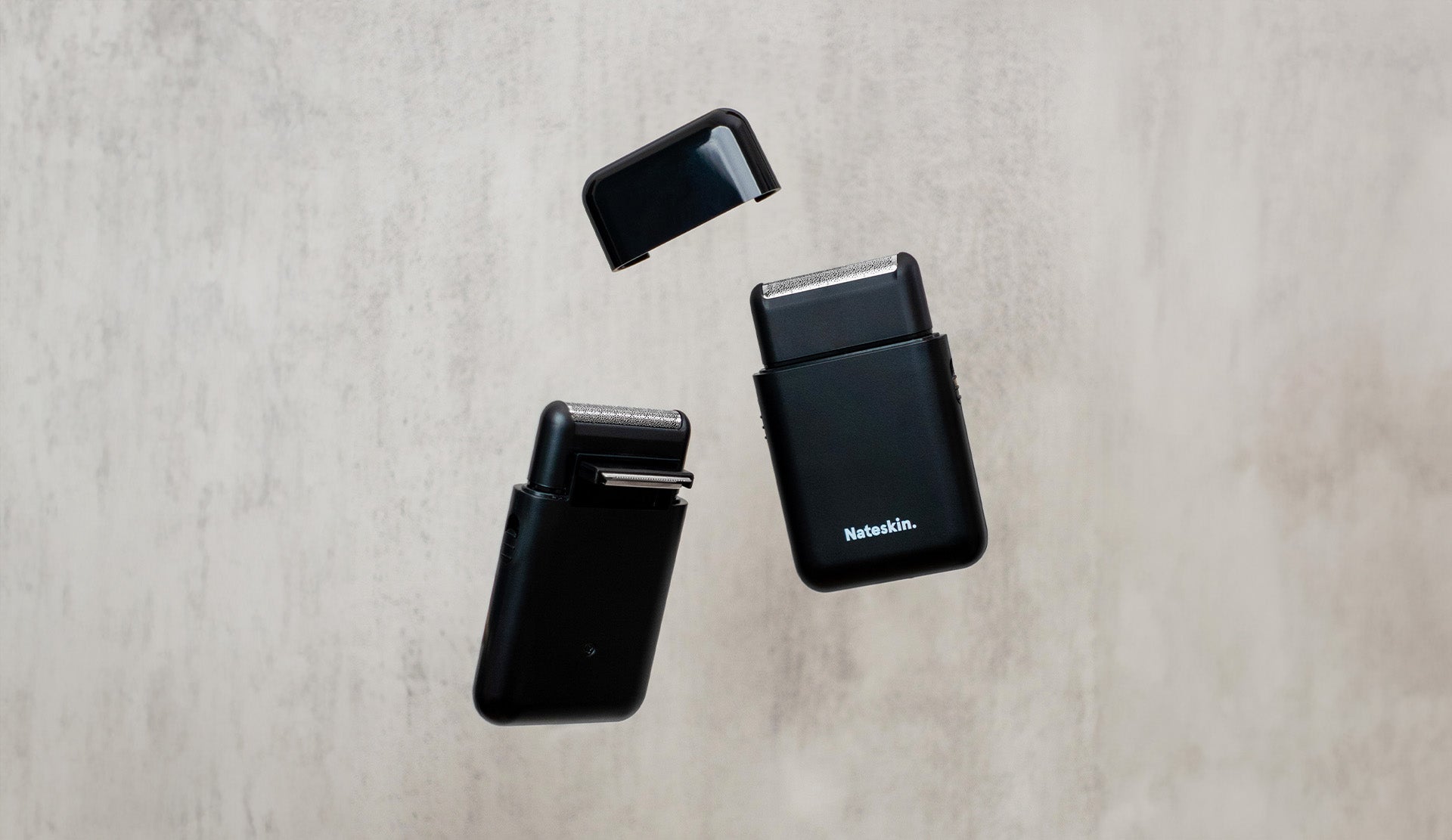 Started from the bottom
Now We're Here
With our state-of-the-art shaver, you'll be rocking the smoothest, most irresistible look you've ever dreamed of.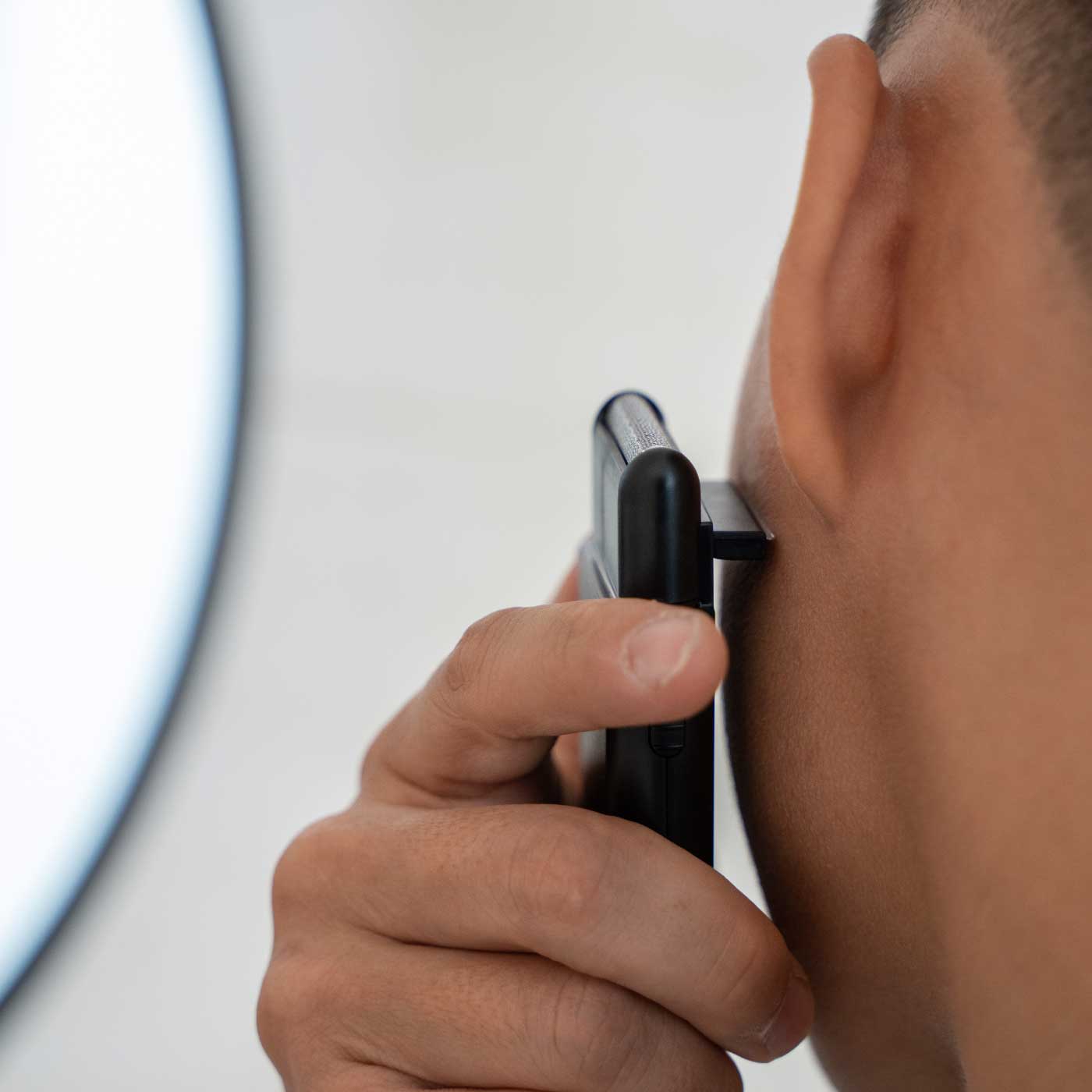 STEP 1
Trimming Made Easy
Use the retractable trimmer to tame longer hairs, shape sideburns, moustaches, or beards. Precision is at your fingertips!
STEP 2
Foil For The Finish
Remove the cap and let the neat foil shaver work its magic. Polish down those stubbles for a flawlessly smooth shave.
Watch the face shaver
In Action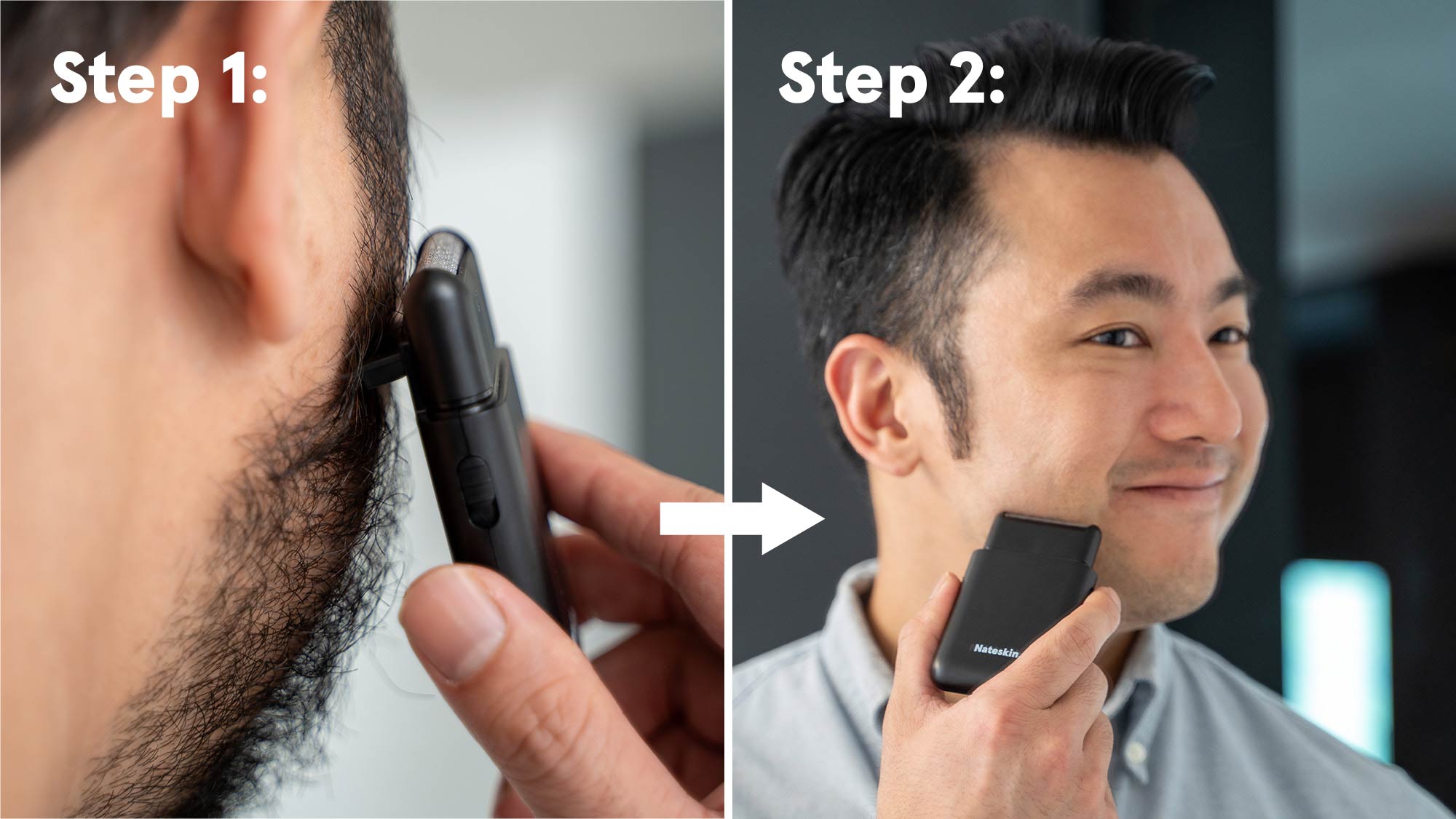 Face shaver
Superb!
Speechless...
Highly recommended!
NateSkin Face Shaver
I would like to suggest to make this for female usage as well bcs it is super safe and effective. Worth it :)
The best gift ever
My partner loves this shaved. It's such a wonderful tool, and he loves me more for getting this as a gift for him. Thank you Nate skin . Looking forward for other products
Frequently Asked Questions
Nateskin offers standard and express shipping options, both locally and internationally. Shipping costs and delivery times vary depending on the destination and selected shipping method.
Patience is a virtue, but we always try to be as quick as possible to avoid testing yours.
• West Malaysia: 3-5 days
• East Malaysia: 5-7 days
• Rest of World: 7-10 days
The Nateskin Face Shaver is a compact, convenient, and high-performance shaving tool. It's as small as a credit card, making it perfect for on-the-go grooming.
The Nateskin Face Shaver uses a neat foil shaver for a very close shave, while the trimmer on the back can be used to cut longer hairs. Together, they provide a comprehensive shaving solution that leaves your skin feeling super smooth.
The correct way to use the Face Shaver is to first trim down longer hairs with the retractable trimmer and then use the foil shaver for a clean shave.

It's important not to press too firmly on the skin, but rather lightly graze the shaver over the skin for effortless hair removal. Please ensure that you use it on dry skin, not wet or damp.
Just follow these two easy steps:
Each Nateskin Face Shaver comes with the following items included in the box:
1x Face Shaver
1x USB-C Charging Cable
1x Foil Replacement
1x Cleaning Brush
The Nateskin Face Shaver is rechargeable via a USB-C cable. Simply plug it into a compatible power source to charge it. No batteries are required.
The battery on the Nateskin Face Shaver lasts for 45 minutes on a full charge. Considering that each shave session typically takes a minute or two, a full charge can last you for a substantial number of shaves, making the device incredibly efficient and convenient for everyday use.
The Nateskin Face Shaver is specifically designed for facial use to provide the most comfortable and effective shave. Its compact design and precision blades are crafted to handle the contours and sensitivities of the face. For body grooming, we recommend using our Nateskin Bush Trimmer 2.0, which is designed to handle the thicker and coarser hair found on the body.
The Nateskin Face Shaver can be cleaned by removing the shaving head and gently brushing out the hairs with the included cleaning brush. The shaving head is also washable for more thorough cleaning. Be sure to dry it completely before reattaching it to the device.
The Nateskin Face Shaver is not waterproof. Always ensure the Face Shaver is dry before use, and avoid using it in wet environments, such as in the shower, to maintain its longevity and performance.
You have 30 days from receiving your product to fall in love, if you are not 100% satisfied with your new Nateskin Product, return them for a full refund. No questions asked.

Read our full refund policy here.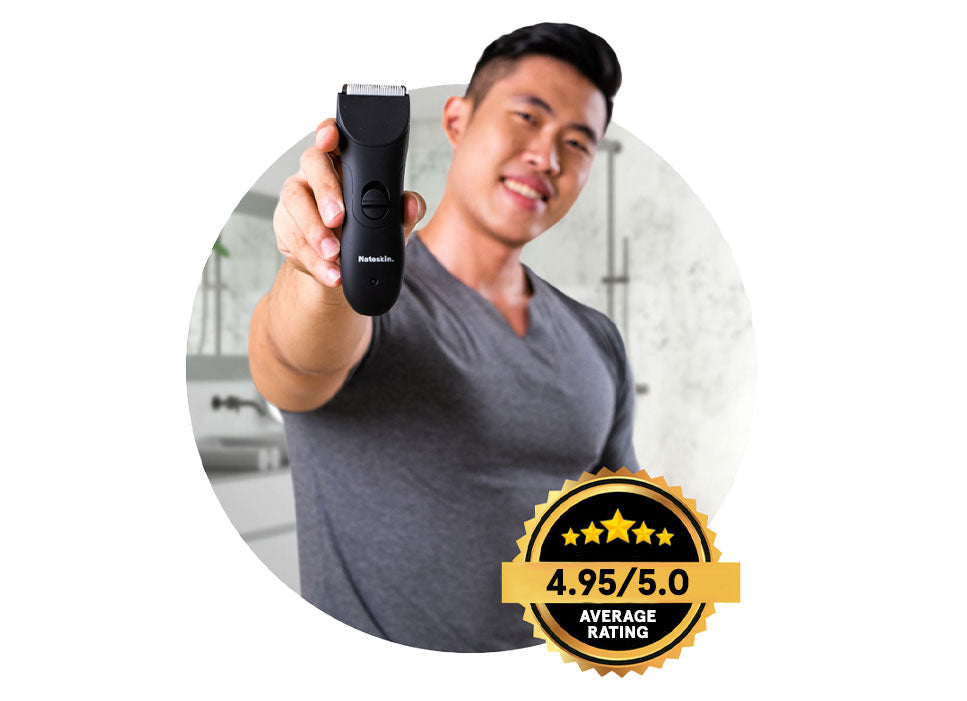 Shine with the Stars
Hundreds of 5-Star Reviews
We believe in quality, and so do our customers. Hundreds of 5-star reviews across all Nateskin products show we're doing something right. Try us out and see what the fuss is about.