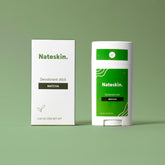 Natural Deodorant
$24.00 SGD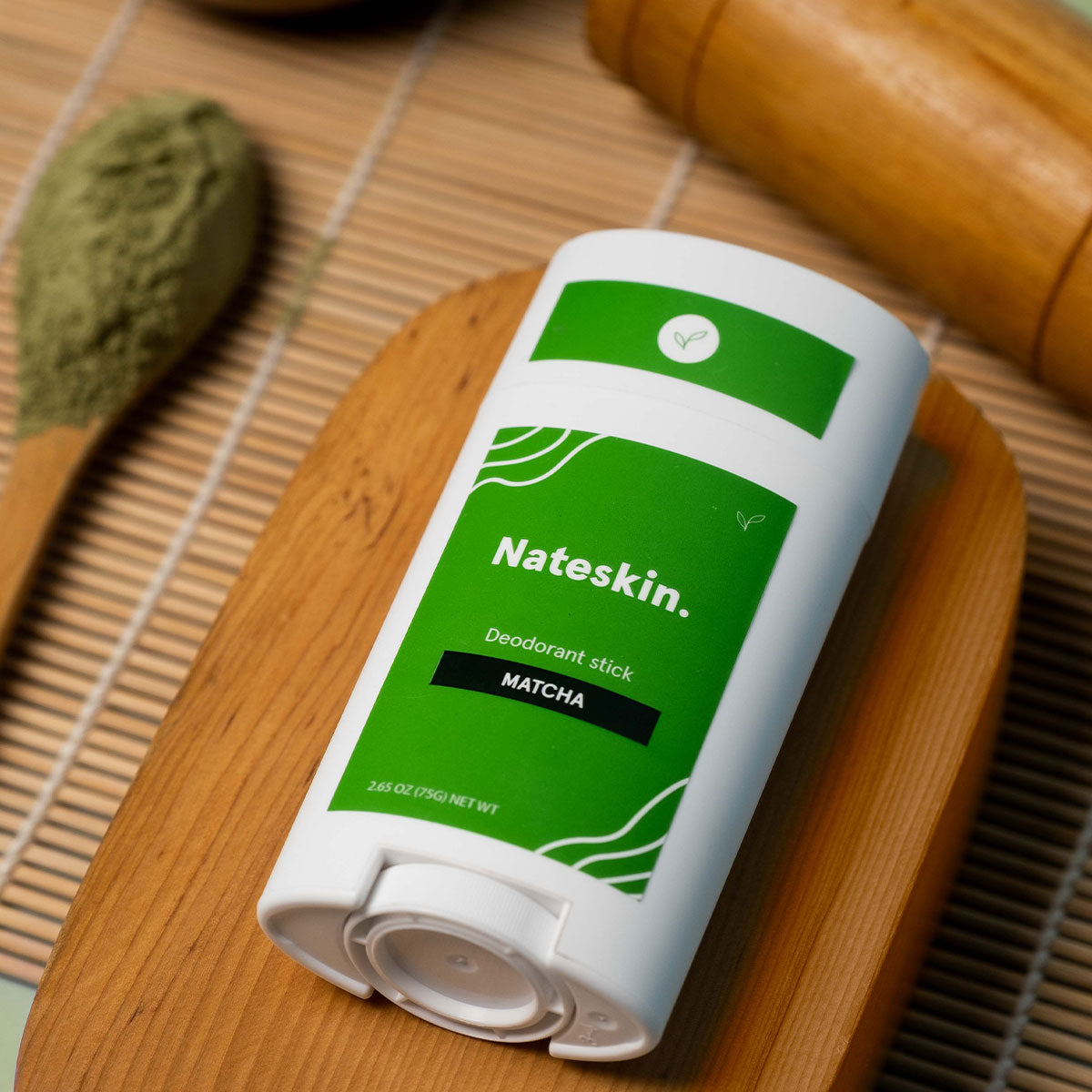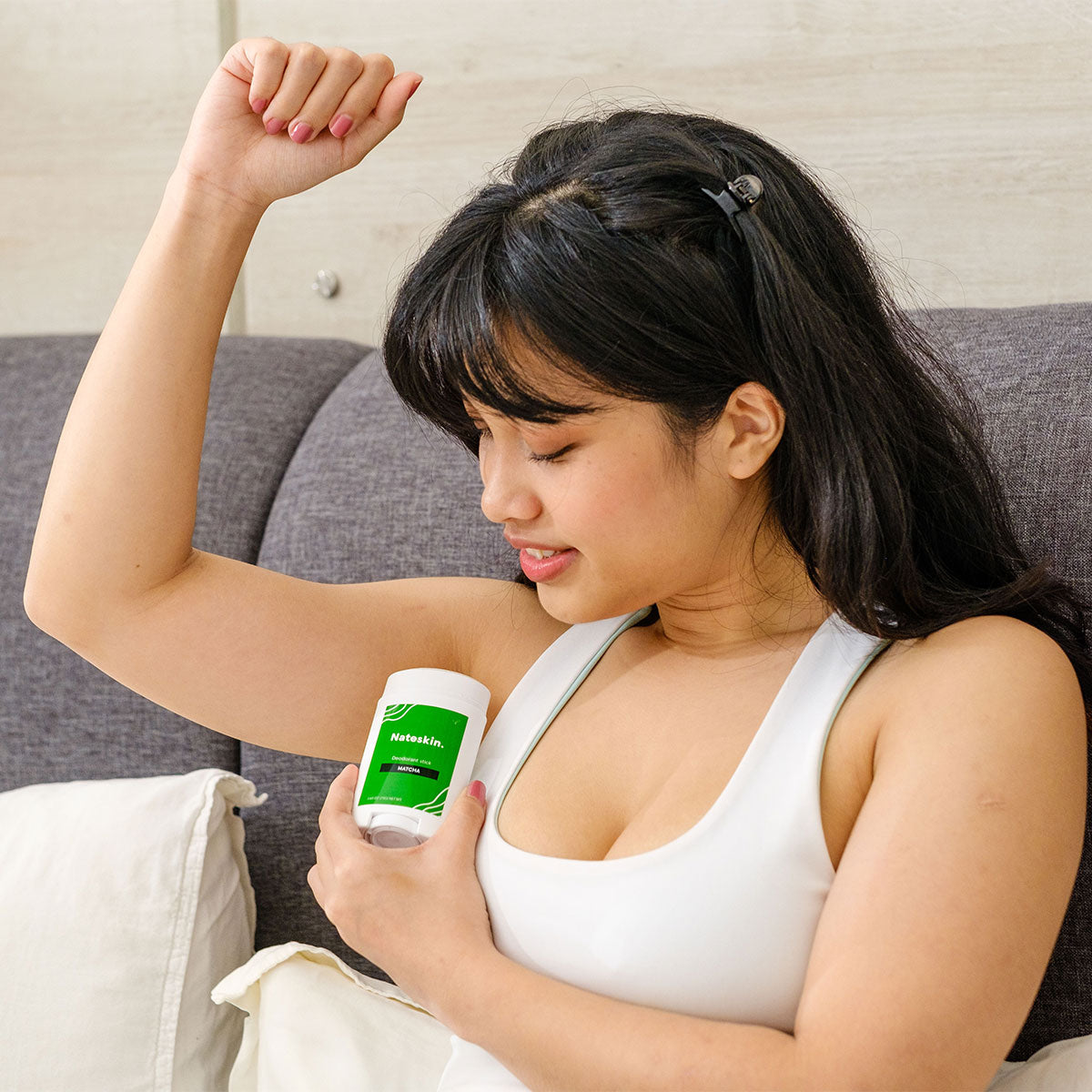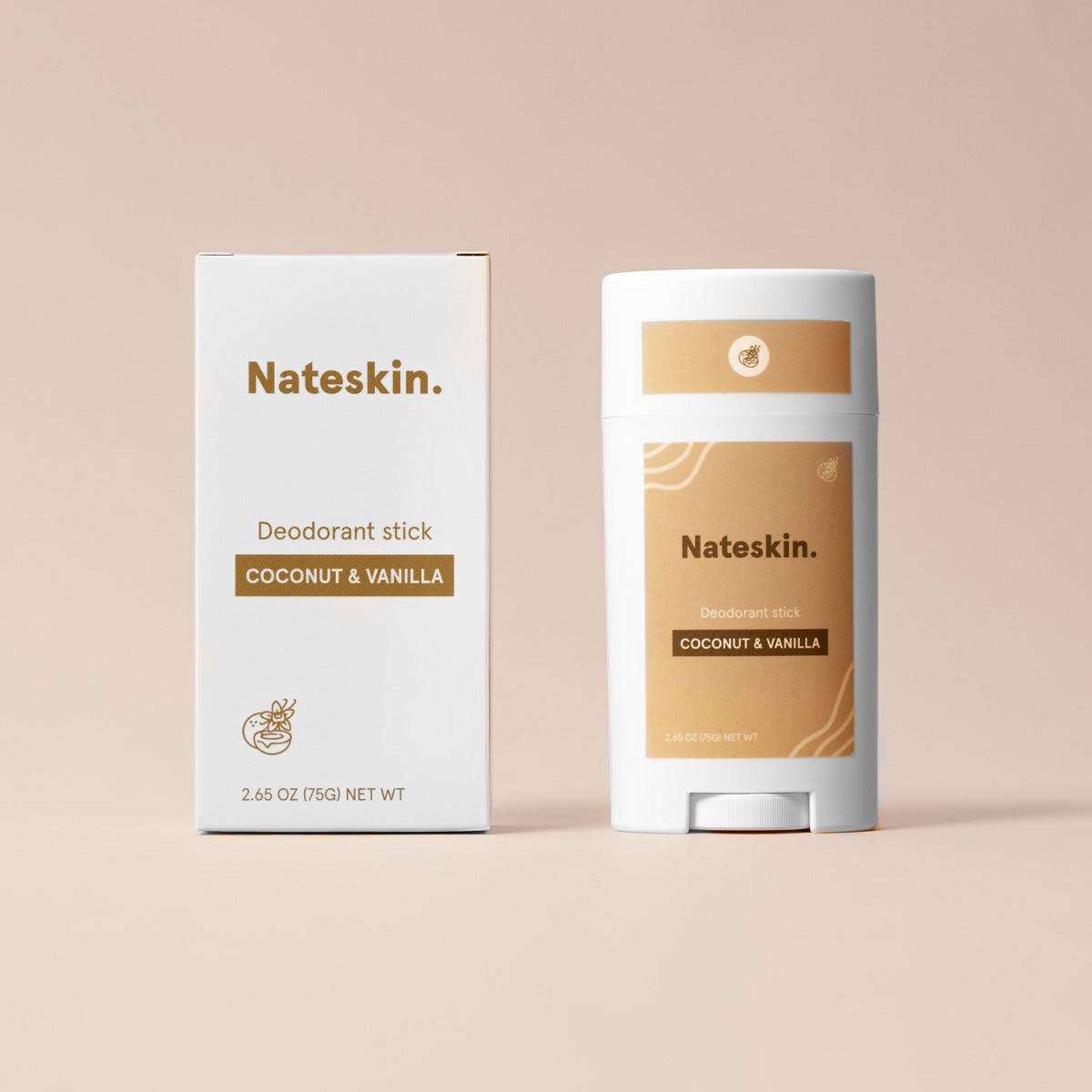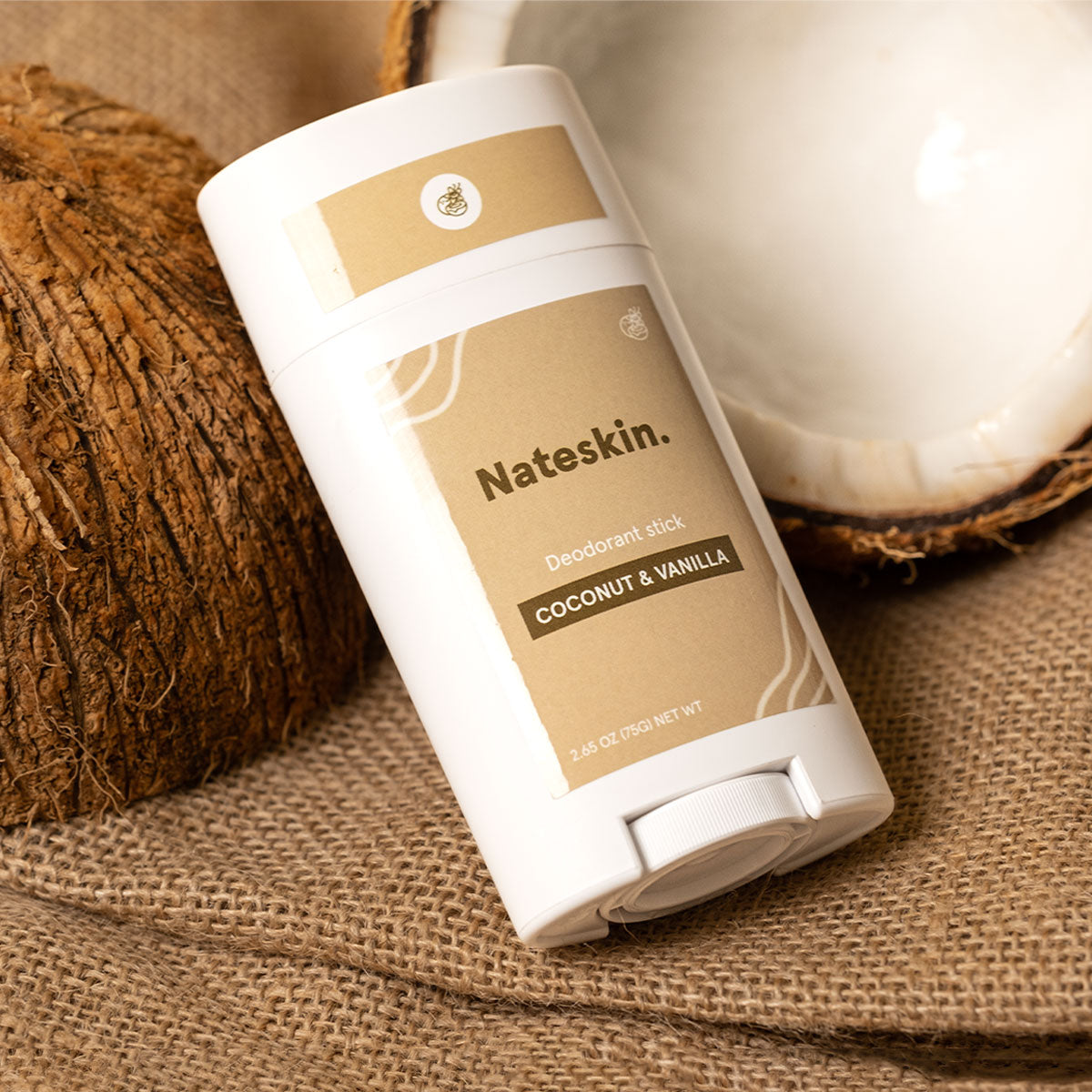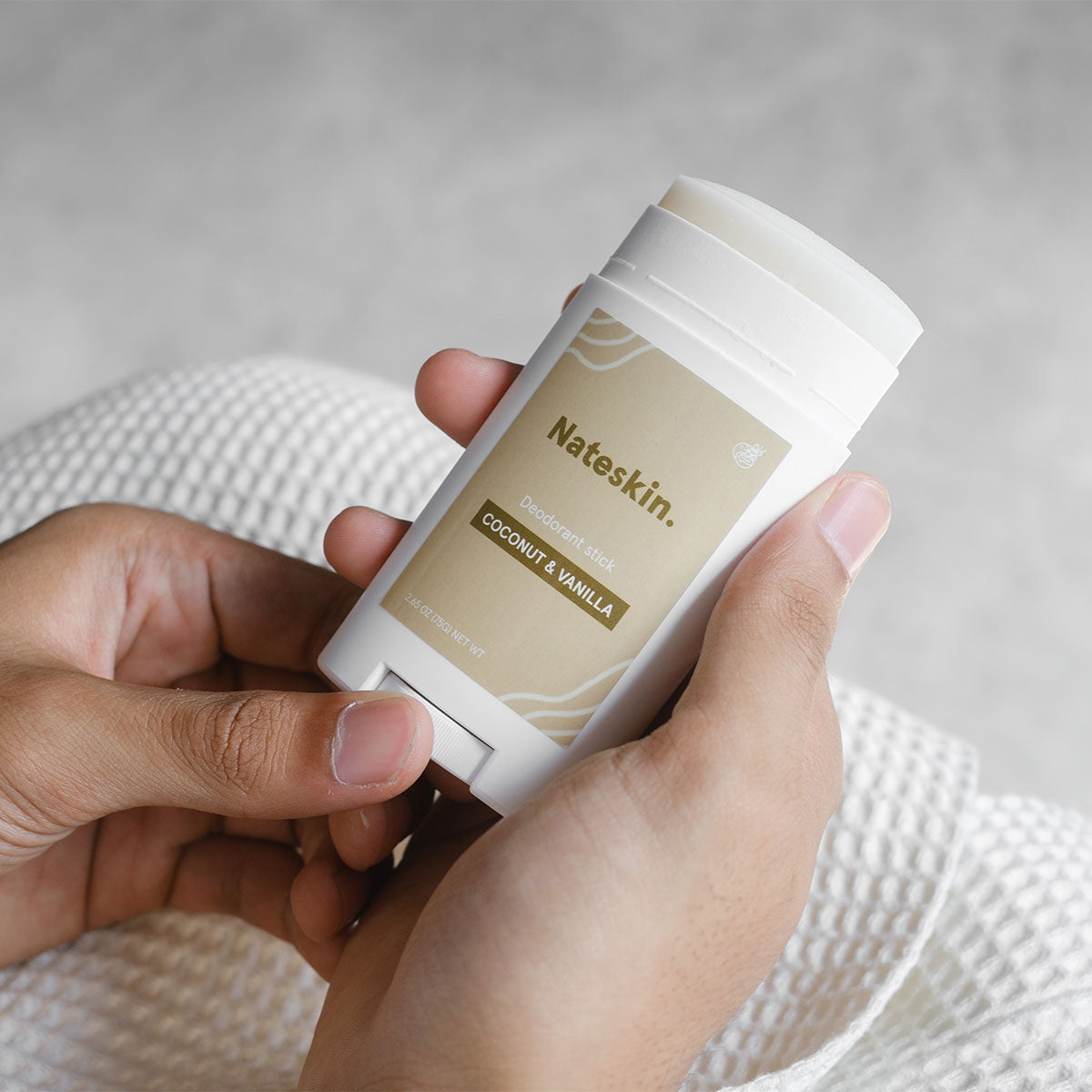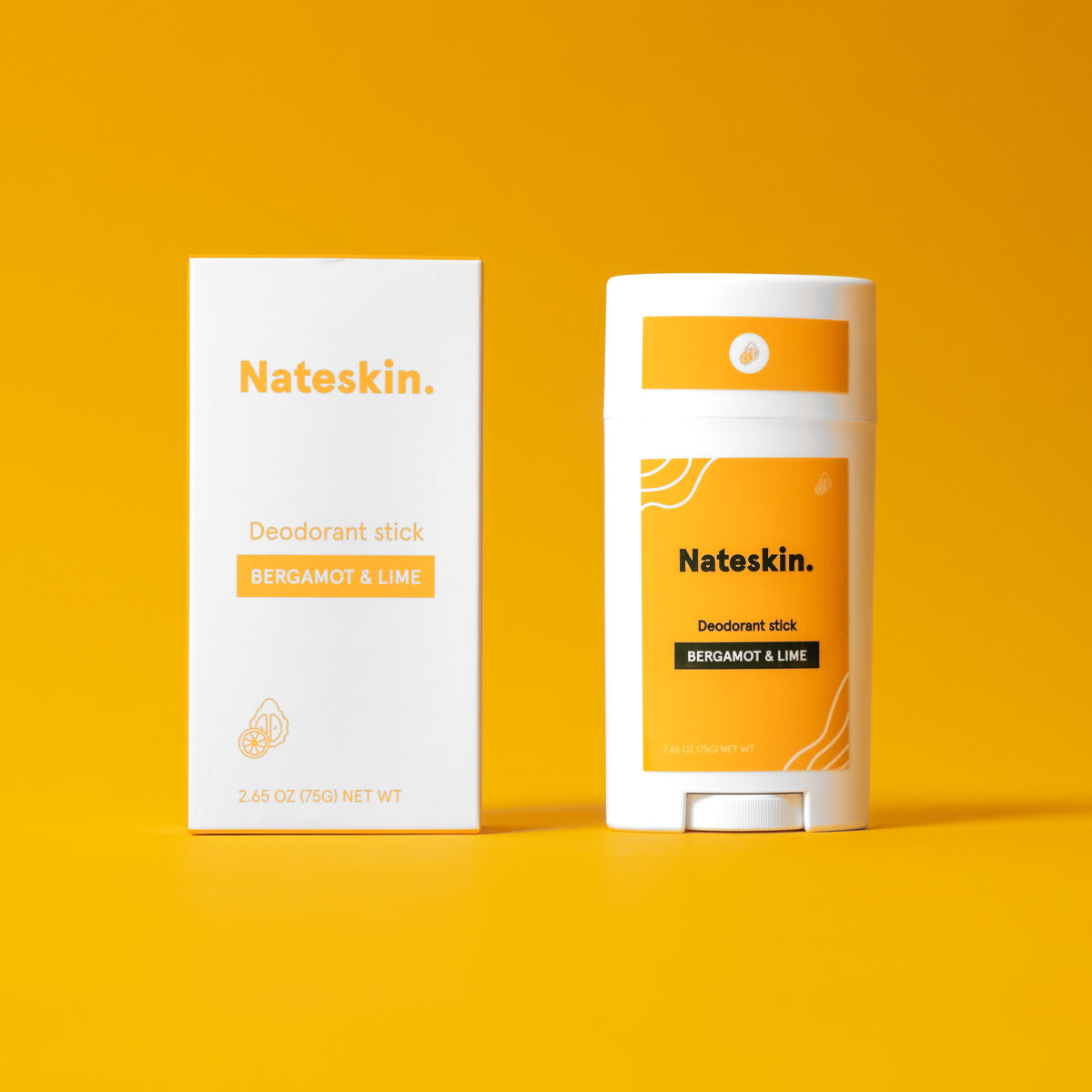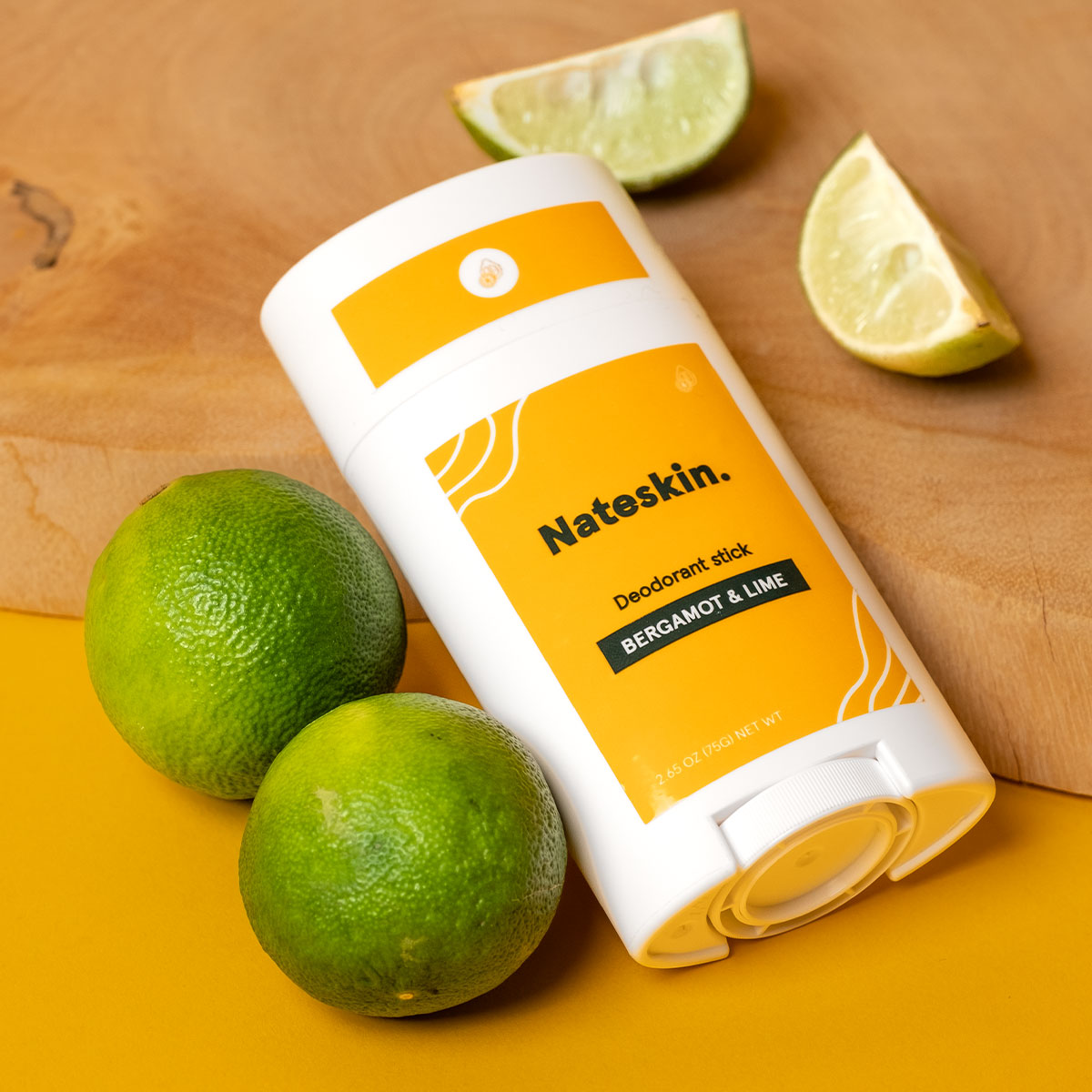 Natural Deodorant
At Nateskin, we understand the importance of using natural and gentle products on your skin, which is why we have created this natural deodorant that is free from aluminium and other harsh chemicals. Our natural deodorants are made with nourishing ingredients like shea butter and coconut oil, which not only provide a pleasant and natural fragrance, but also help to moisturize and protect your underarms.

Our natural deodorants come in convenient roll-on applicators that glide smoothly onto your skin, leaving no greasy residue behind. Whether you're hitting the gym, running errands, or just going about your daily routine, you can trust that our natural deodorants will keep you feeling and smelling fresh all day long. So why wait? Make the switch to natural deodorants and start taking better care of your skin today!

Free shipping for orders over $79
Introducing Nateskin's
Natural Deodorants
Our natural deodorants roll on smoothly without making you feel sticky, and they protect against odour all day (or night) long.
Why Choose Our Natural Deodorants?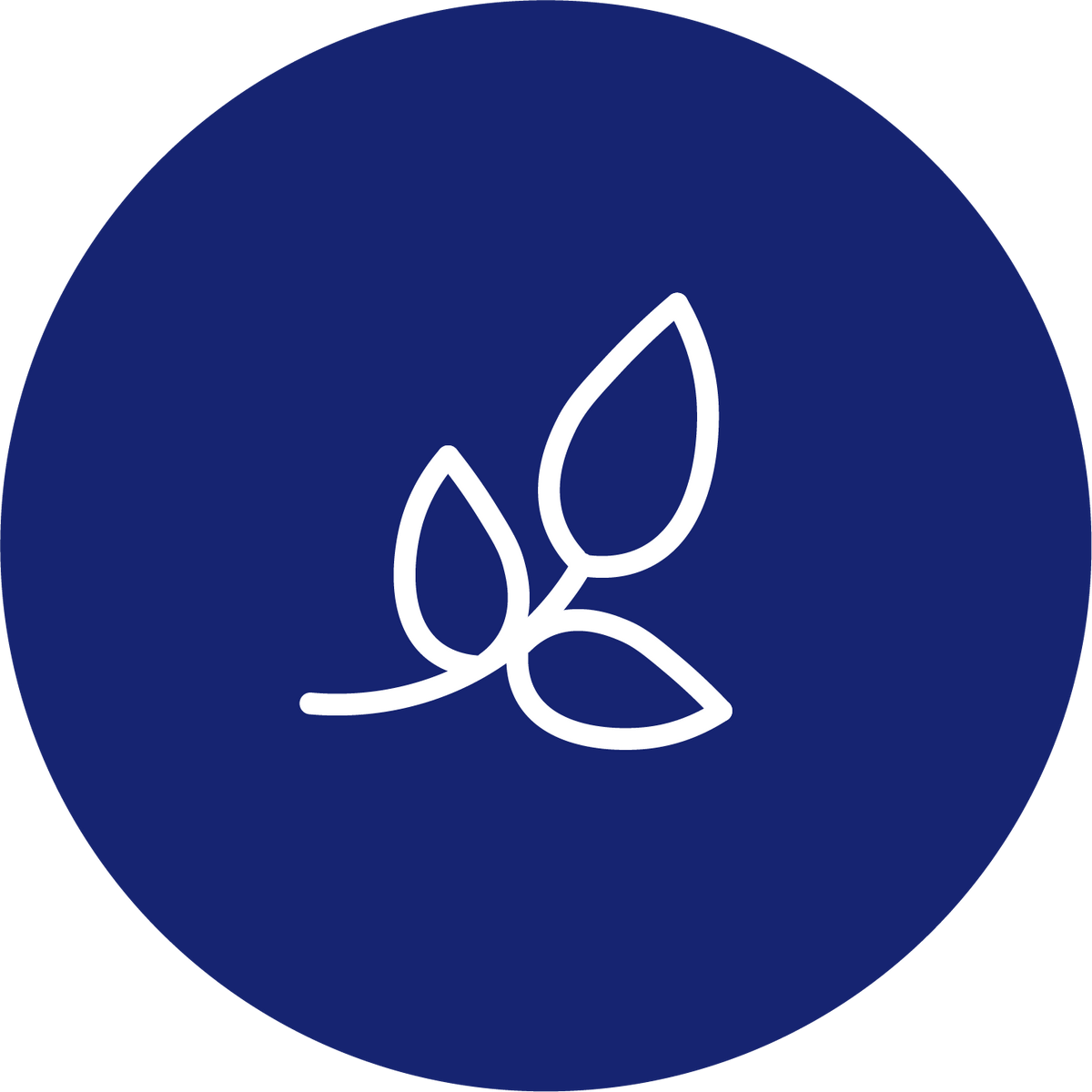 Made With Natural Ingredients
Our ingredients are all natural and safe for all skin types.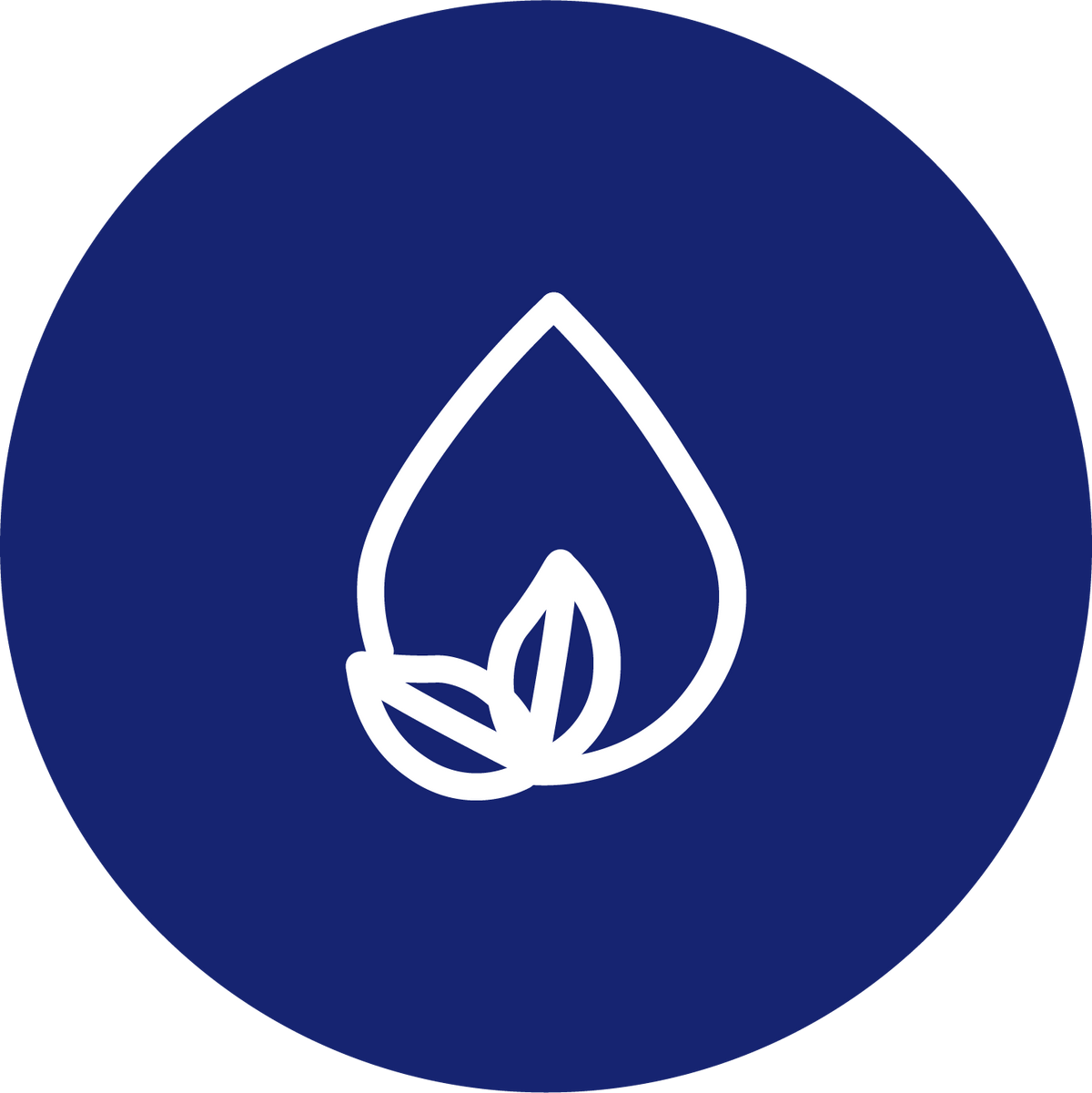 Aluminium and Paraben Free
Say no to clogging your pores.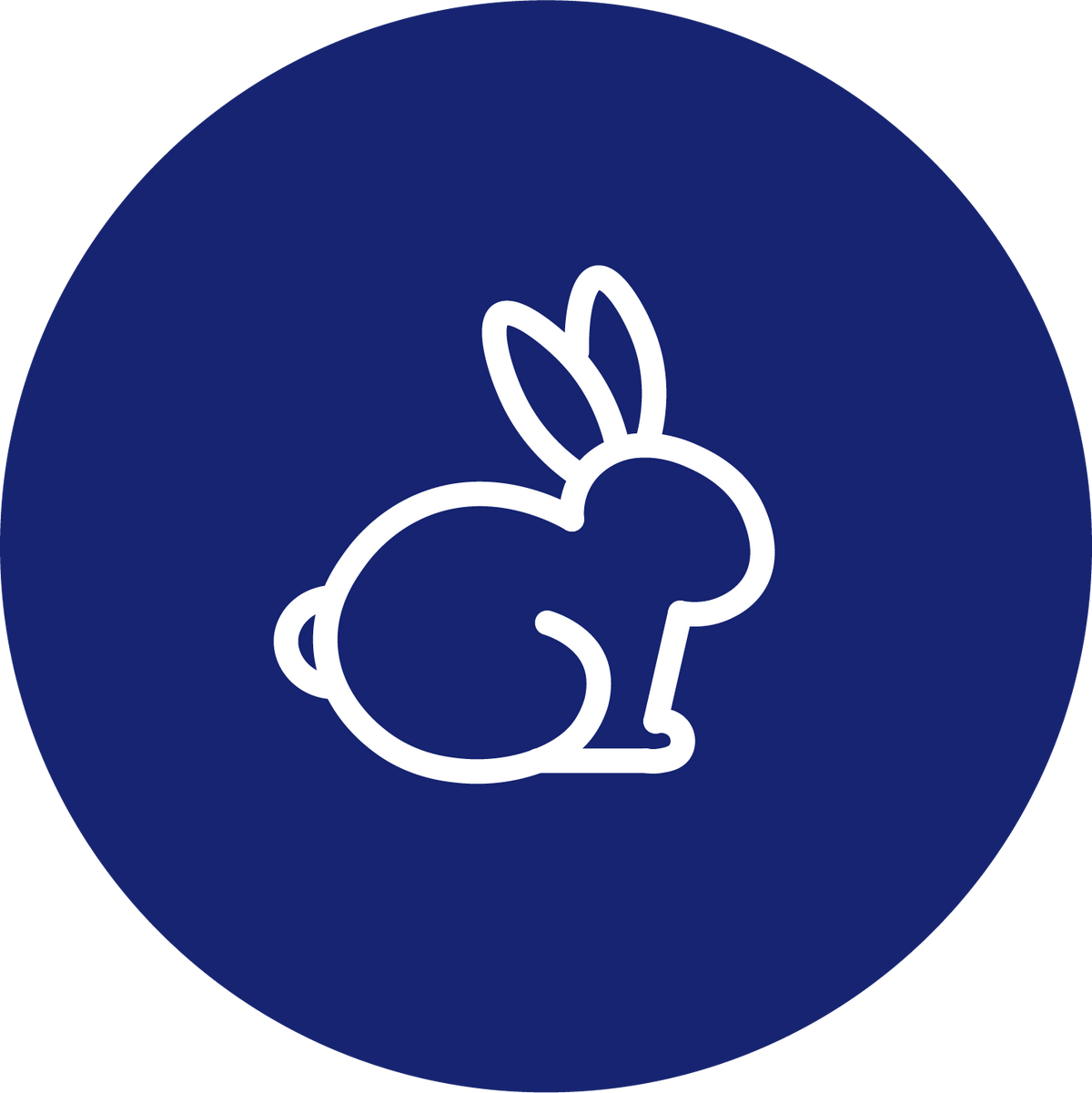 Cruelty-Free
No bunnies were harmed in the making of these products.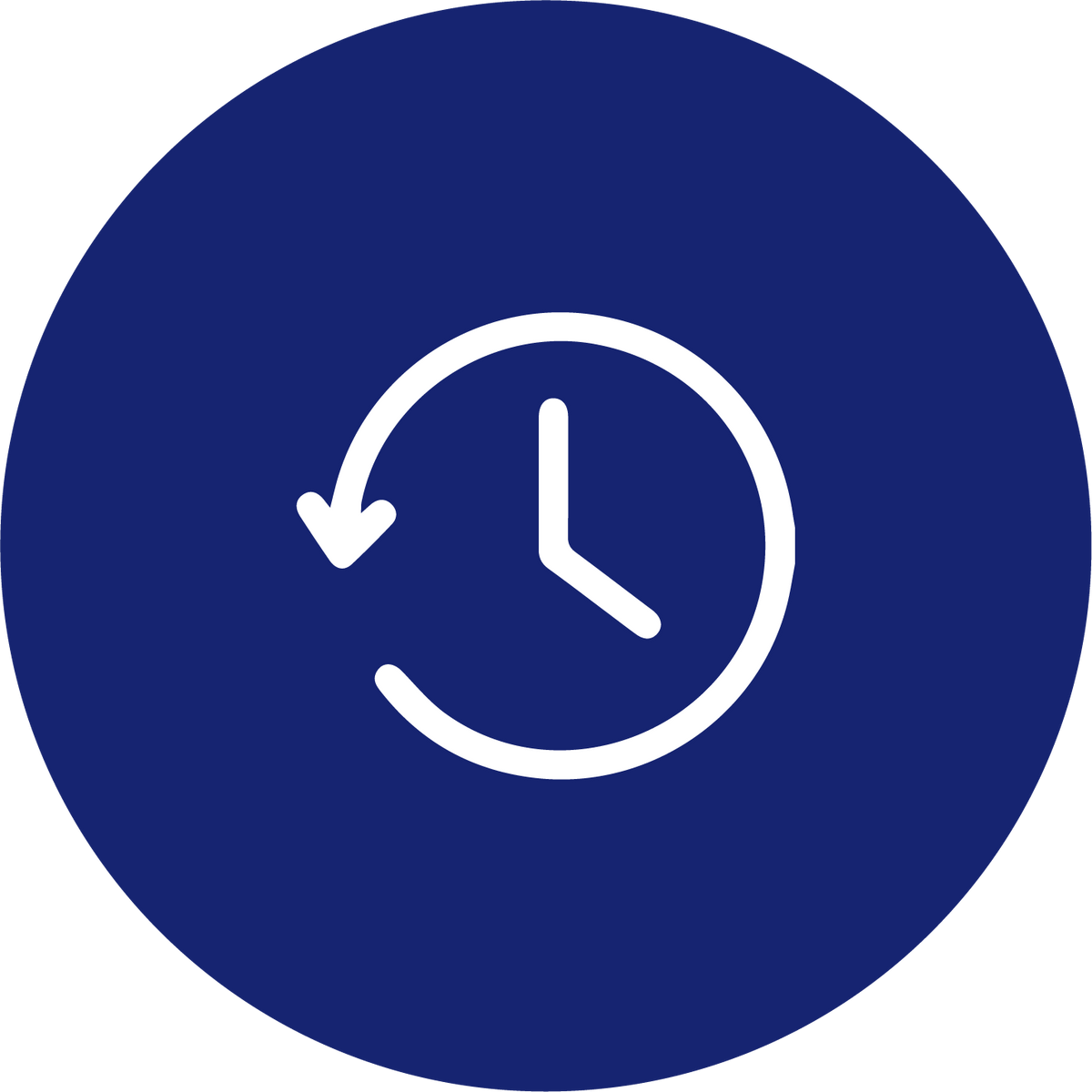 Lasts up to 12 hours
Our natural deodorant will last you a day of working in the office, or a night of partying at the club.
Clean smells
Cleaner Ingredients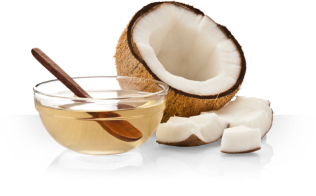 Coconut Oil
Naturally prevents the growth of microorganisms, helps hydrate your skin, and treats eczema.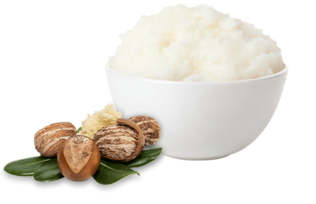 Shea Butter
Softens your skin and creates a silky smooth barrier that seals in moisture.
Tapioca Starch
Natural thickener that reduces greasiness and tackiness, improving the consistency of our deodorants.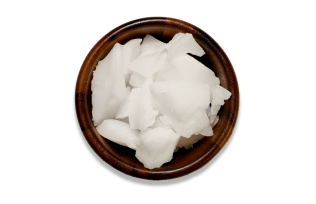 Ozokerite
Simply known as earth wax, it binds the natural ingredients in our deodorants together to create a smooth finish.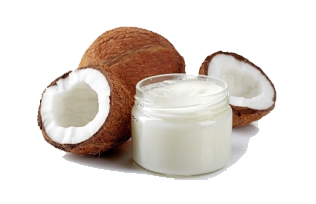 Capric Triglyceride
Derived from coconut oil, this antioxidant-rich thickener improves the spreadability of our deodorants.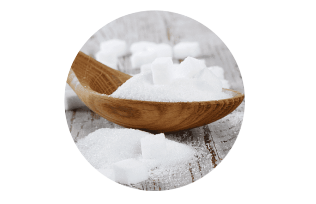 Magnesium Hydroxide
Prevents the growth of odor-causing bacteria on the surface of the skin without impacting sweat glands.
Frequently Asked Questions
Everyone deserves to smell swell. That is why we offer free tracked shipping within Malaysia and to Singapore, Indonesia, Vietnam and Thailand.
Patience is a virtue, but we always try to be as quick as possible to avoid testing yours.
• West Malaysia: 3-5 days
• East Malaysia: 5-7 days
• Rest of World: 7-10 days
Antiperspirants prevent you from sweating. This is normally done by adding aluminium that acts as a cork in your sweat ducts. Our aluminium-free deodorants work by combating and neutralising sweaty, sour odours with natural ingredients.
Nateskin's aluminium-free deodorants are not an antiperspirant. We're all about staying true to ourselves, and sweating is a natural process that keeps us cool and fresh.
Our natural deodorants play it safe. It's for anyone who wishes to smell fresh and clean without worrying about any harmful chemicals on their skin.
Hell no! Our products are entirely cruelty-free. We are committed to ethical and humane practices and do not conduct animal testing.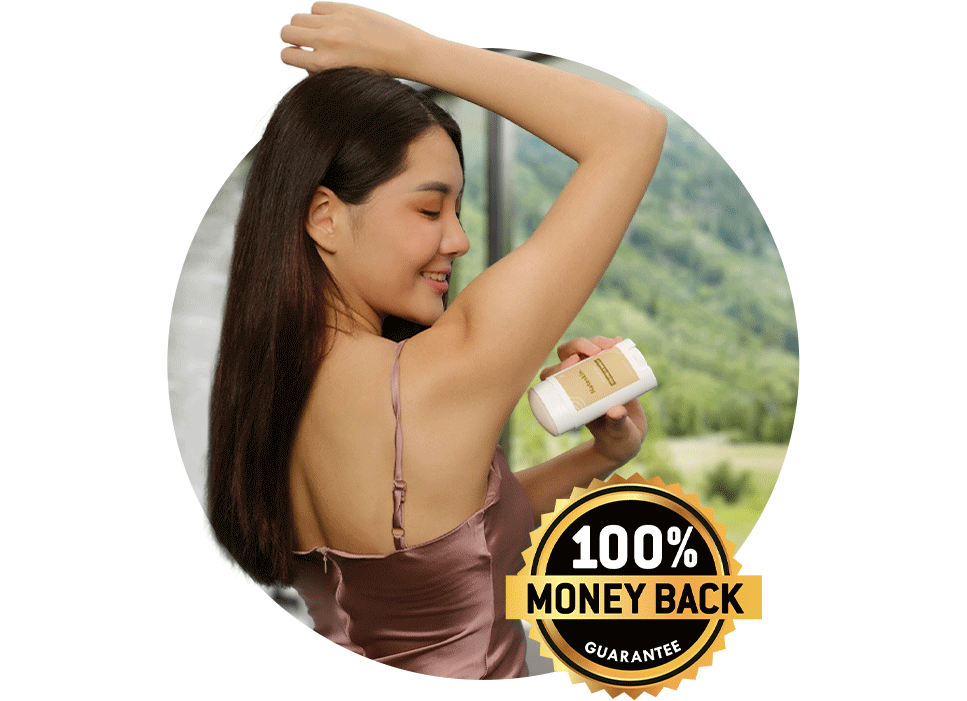 Our Promise
30-DAY MONEY BACK GUARANTEE
Not lasting long sucks, we get it. We'll offer a full refund if your deodorant does not last the advertised 12 hours, or if you're simply not satisfied with the product!